James Hong talks acting, "Safe"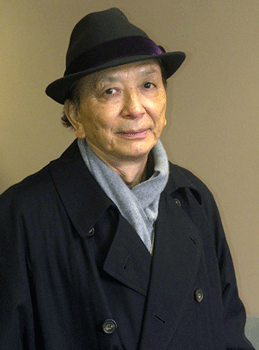 James Hong has been turning heads for several weeks since the veteran character actor arrived in town to work on "Safe," an action thriller that wraps filming here on Friday. Hong, 81, whose hundreds of credits include "Blade Runner," "Chinatown" and "Big Trouble in Little China," plays the leader of the Triads, the Chinese mafia. He speaks Mandarin in his several scenes in the film starring Jason Statham.
James Hong talks acting, "Safe"

The octogenarian has no plans to retire.
"As long as I have the talent and there's a demand for the old Chinese man - whether he's a philosopher, or a master, or an old-time restaurant owner, or a villain, or a so-called good guy - I will always be working," he said.
"And nature, God, Buddha - someone has given me this health," Hong told us. "I can breakdance still, I can run, I can play basketball. In my mind I can do anything. As long as I have that spirit I'm going to keep doing it."
Click here to read more from our column in Tuesday's Daily News.
"Doing comedy is still in my veins, that's my first love," Hong said when asked if he prefers comedy to drama. His comedic roles include "The Chinese Restaurant" episode of "Seinfeld, and "Revenge of the Nerds 2."