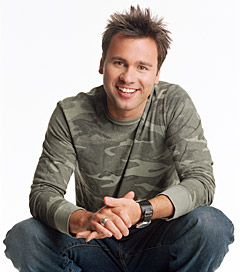 Q102's Chris Booker has landed a bigger name than Alycia Lane.
Sen. Hillary Clinton will appear by phone for a 10-minute interview with Booker's show at 8:50 Tuesday morning, her campaign confirmed moments ago. Booker said on air recently that he's a registered Democrat and was undecided between voting for Clinton or Sen. Barack Obama. He wondered whether either candidate would be willing to come on the show to try and sway him. He said the Clinton campaign contacted the station to say she would be happy to be interviewed on-air. Booker told us tonight that he's leaning toward Clinton as he likes her economic policy and declared the city "Hilladelphia," on his show today, but he says he still hasn't completely decided who to vote for. She'll be in transit during the interview, but Clinton will be here Tuesday night for a Temple event.
UPDATE: Here's a link to the Booker Show's interview with a relaxed-sounding Clinton who asked if she could return for another on-air interview, to the ecstasy of Booker, Angi Taylor, Diego Ramos, and Blaire Galaton.