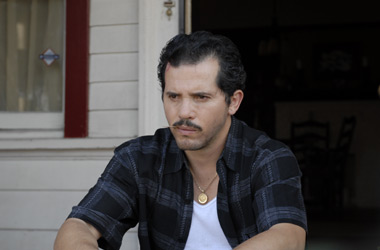 How John Leguizamo could give an interview and "not mention my son, David Bar Katz, is beyond my realm of understanding," an outraged Harry Jay Katz wrote yesterday after reading People Paper film critic Gary Thompson's interview with the actor.
Leguizamo is here tomorrow to receive the Philadelphia Film Festival's Artistic Achievement award and attend a sold-out screening of Lafayette Hill native Brad Furman's directorial debut, "The Take," at the Prince.

Katz, the former playboy, says his Leguizamo and his East Falls-raised son were "joined at the hip," when David wrote "The Pest," a 1997 film starring Leguizamo. David also wrote and directed the Tony Award-nominated play "Freak," in which Leguizamo starred.