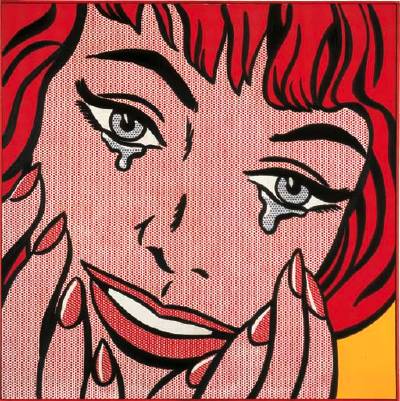 "Happy Tears," co-starring
Demi Moore
,
Parker Posey
and
Rip Torn
,
has set up
a local production office and starts shooting toward the end of the month. Since Thursday, neither producers nor the Greater Philadelphia Film Office has returned requests for comment on the
Mitchell Lichtenstein
film. We
reported Thursday
that the family drama was comng soon, as Posey had told a pal of ours at a party in Brooklyn on Wednesday night. The title is also that of a famous work (pictured at left) by the filmmaker's late artist father,
Roy Lichtenstein
. Mitchell directed the recent horror/comedy "Teeth," about the urban legend of
vagina dentata
, which is out on DVD May 6. "Happy Tears" will leave the Philly-area toward the end of May, just before the city plays host to "Transformers 2."