Frankie Valli's birthday present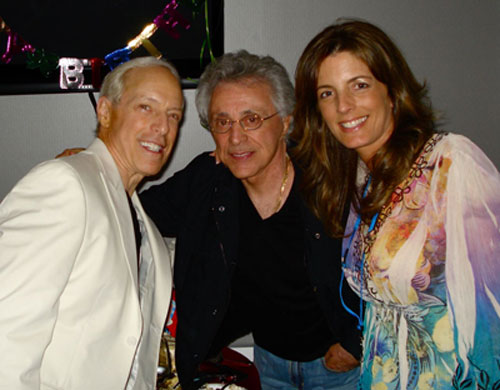 Dan Gross' blog, PhillyGossip, covers the behavior and misbehavior of celebrities both local and Hollywood. His Dan About Town column runs Mondays through Thursdays in the Daily News.
Frankie Valli's birthday present
Dan Gross
Frankie Valli celebrated his 75th birthday by performing at Atlantic City's Borgata. Backstage at his Saturday-night show, Lisa Gaudio gave Valli a Cartier watch, a gift from her father, Bob Gaudio, a songwriter who sang with Valli in the Four Seasons and wrote many hits for many other performers. The watch, which Bob bought from Lisa, who works at Bernie Robbins Jewelers, in Radnor, is engraved with two hands shaking on the back, symbolic of the handshake deal Bob Gaudio and Valli have enjoyed for nearly 50 years. Valli's pal Jerry Blavat hung with his buddy in Atlantic City over the weekend, and last night the guys partied in New York.