Emmy organization concerned about Mendte's entries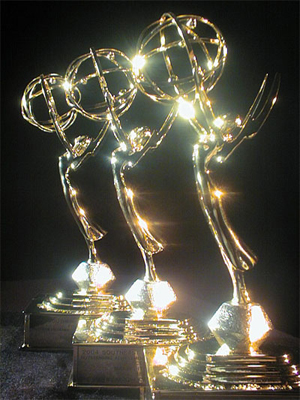 Larry Mendte usually cleans up at the mid-Atlantic Emmys, raking in awards every year, but this year the local chapter of the National Academy of Television Arts and Sciences is trying to figure out how to handle his entries.
Emmy organization concerned about Mendte's entries
NATAS' mid-Atlantic president,
Susan Buehler,
confirmed yesterday that the former CBS 3 anchor has entered stories for possible nomination, but she would not reveal how many. Each year, Mendte typically submitted dozens of stories, sometimes covering the entry fees of other staffers who worked on pieces with him.
"We are looking for assistance from NATAS for guidance on this issue," Buehler told us yesterday. "Concerns have been raised by board members and stations about how we are going to handle that."
Interestingly, Mendte once successfully hacked the NATAS Web site to get an early peek at the list of nominees. He changed a date in the past year's Web site list, to reflect the current year. It worked.
Mendte did not return an e-mail we sent him yesterday, and his attorneym Michael A. Schwartz didn't return our calls.