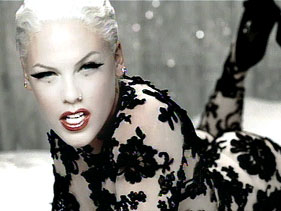 Doylestown raised Pink and motocross biker Carey Hart have separated after two years of marriage, People reports.
"Pink and Carey Hart have separated," Pink's publicist Michele Schweitzer tells People. "This decision was made by best friends with a huge amount of love and respect for one another," says Schweitzer, adding, "While the marriage is over, their friendship has never been stronger."
The couple, who married in January 2006, seemed plagued by reports that they were on the rocks for much of the past two years. Each had spoken publicly that their careers often kept them from spending time together.
Pink, born Alecia Moore, attended Central Bucks West High, and pops up in the Bucks County area to see friends and family a couple of times a year.