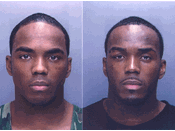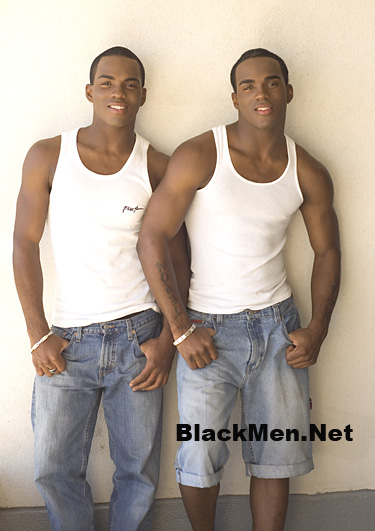 Updated with new information
It turns out twins Taleon and Keyontyli Goffney, who were arrested last week for a burglary at a South Philly beauty shop, also have a past working together in hardcore gay porn videos online where they are known as Keyon and Teyon.
While Taleon Goffney is suspected in a recent burglary at a Delaware County Wawa, it was no Shorti hoagie, but more like a footlong sub that he and Keyontyli can be seen wolfing down together in a video that is linked off of this site, which covers arts and culture, but due to a nude picture of the twins, may not be safe for work.
This gay-themed blog has a more detailed account of the South Jersey twins history of their hardcore porn past and more mainstream modeling.
Check out this story in Wednesday's Daily News to read more about the twins criminal history.