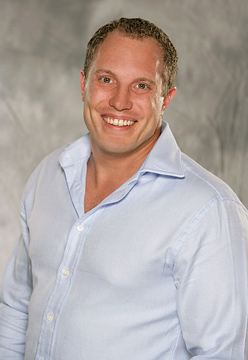 For somebody who works in public relations Adam Jasinski sure says a lot of dumb sh--.
The Cherry Hill native castmate of CBS reality show "Big Brother" is in hot water after calling a gay castmate a "faggot" who should "go back to the gay bar," on the live Internet stream broadcast from the Los Angeles "Big Brother" house 24/7. "We find the language used by Adam Jasinski on the live Internet feed to be offensive and it will not be part of any future broadcast on the CBS Television Network," says CBS spokeswoman Kelli Raftery.
Just days ago, Jasinski was fired from representing the United Autism Foundation, after he referred to autistic children as "retards," during a "Big Brother" episode that did air on CBS. Jasinski said on air that he could call them whatever he wanted as he worked with them. Of course, as the castmates are entirely cut off from the outside world, the 29-year-old Camden County Community College grad, who now lives in Florida, may have no idea of the controversy.