Baba Booey signing books here Thursday.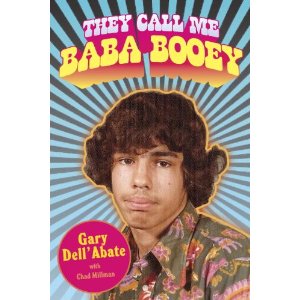 "I made it really clear I wasn't going to write a tell-all book about The Howard Stern Show," says Gary Dell'Abate, who has produced Stern's show for more than 20 years. Instead, Dell'Abate writes about his crazy mother, his brother Steven, who died of AIDS, his introduction to radio and to Stern, and covers some of his most embarrassing moments on the show in his new book, "They Call Me Baba Booey," which he'll sign at 6 p.m. Thursday at Borders (1 S. Broad).
Baba Booey signing books here Thursday.

Artie Lange
, the Stern show sidekick who tried to kill himself in January. "I speak to him relatively often,"
Dell'Abate said. "He sent me an awesome joke to do on Letterman.
"People ask me, 'When's Artie coming back?' And I tell them he didn't get that way in a week and he won't get better in a week." Dell'Abate confirmed, however, that eventually Lange will come on air to discuss what happened.
Click here to read more from our column in Monday's Daily News.
We had to ask Baba Booey for an update about