Archive: September, 2011
Playboy model-turned-reality TV star-turned NFL wife-turned sex tape star-turned author Kendra Wilkinson was in the area Wednesday signing copies of her new book, "Being Kendra: Cribs, Cocktails, And Getting My Sexy Back" at Barnes & Noble on Rittenhouse Square and later promoting Ab Cuts at the GNC Store at the Deptford Mall. Kendra is married to former Eagles receiver Hank Baskett.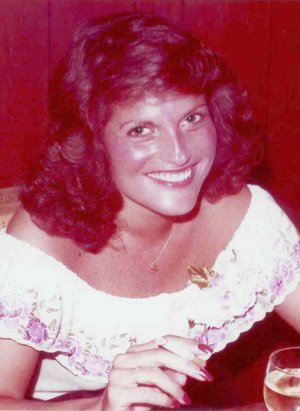 Walt Disney World celebrates its 40th anniversary Saturday, and Mickey, Minnie and the gang aren't the only ones who have been working at the Orlando vacation destination all this time.
When Southwest Philadelphia native Barbara Lashley moved to Miami in 1969, she had never heard of Orlando. Two years later she was working opening day as a cocktail server at Disney's Contemporary Resort and can now be found working as a server at Cap'n Jack's Restaurant at the Downtown Disney Marketplace.
Now known as Bobbi Ferrilli, she has made lasting friendships with her customers over the years, many of whom start a conversation with her about Philadelphia, which is listed on her name tag.
An attorney for chef Georges Perrier has initiated legal action against the blog StaphMeal by filing a praecipe to issue writ of summons in Common Pleas Court.
Perrier's attorney Jonathan Cohen's filing indicates a complaint outlining allegations of libel, slander and defamation could be forthcoming.
The writ of summons lists John Doe as a defendant as Cohen does not know the identity of the blogger, or bloggers, behind the site. The legal action is intended in part to unmask the writers.

There's good and bad news for fans of HBO's "Hung." There is even more nudity and sex in the upcoming season, which premieres next Sunday, but it does not feature Elkins Park native
Rebecca Creskoff.
"I am probably the one with my clothes on the most for a change," the redheaded beauty told us recently by phone. Creskoff, a Cheltenham High and Penn grad, plays Lenore, one of male prostitute Thomas Jane's two female pimps.
Creskoff says that when she first realized how much nudity would be required of Lenore, she had a huge fear about nudity but was reassured when her mother Betty Jane, who goes by BJ, encouraged her.
Actress Kim Delaney, who stars on Lifetime's "Army Wives," struggled her way through a speech last night at the National Constitution Center where former Secretary of Defense Robert Gates received the Liberty Medal.
Delaney, a Roxborough native, who has struggled with alcohol abuse throughout her career, and played a character with alcohol problems on "NYPD Blue," seemed to be having trouble reading from a prompter and spoke in incomplete sentences during her speech which ended when a woman in a headset came and gently escorted her away from the stage.
A call to the National Constitution Center seeking comment was not immediately returned this morning and we have yet to hear back from Delaney's West Coast representatives.

Actor/director Mark Webber was in town Tuesday night at a party for his mother Cheri Honkala, the Green Party candidate for Philadelphia Sheriff.
The party was held at the Center City offices of the Bochetto & Lentz law firm where George Bochetto introduced Honkala, a longtime advocate for the homeless through the Kensington Welfare Rights Union, whom he is supporting.
Former City Paper columnist Mary Patel was among guests. She was a producer on Webber's directorial debut "Explicit Ills."
As sports teams go, the Eagles are known to reporters as being the organization that complains the most about coverage and threatens to block access, or otherwise intimidate press outlets. The newest example of this could be the team's most brazen and apparently sucessful campaign of intimidation thus far.
Sources say that the Eagles front office approached Comcast SportsNet and said that the team didn't want John Gonzalez covering the team in any fashion. Gonzalez, who left the Inquirer for CSNPhilly.com over the summer, hasn't said a word about the team on the website, or posted about the Eagles on Twitter, where his musings have included football games such as Temple/Penn State coverage.
Gonzo, as he was dubbed at the Inquirer, declined to comment, and referred our inquiry to Comcast SportsNet spokeswoman Maureen Quilter, who said, "Comcast SportsNet and CSNPhilly.com have plenty of Eagles coverage with Ray Didinger and Reuben Frank on the digital side and Derrick Gunn on the TV side . . .. If we need John to write about the Eagles he will."
Was that State Sen. Larry Farnese hanging out with porn star Gina Lynn at Rouge Friday?
Yes, it was. Farnese, we're told, saw some friends who were part of Lynn's party, which included wealth manager Al Heaton; his wife, Lori; Table 31 co-owners Tamar and Steve Olitsky, and marketing man Steve Rockman.
Farnese joined the table and a good time was had by all. My call to Farnese's office about his relaxing night on Rittenhouse Square was not returned yesterday.