Archive: August, 2010
Dan Gross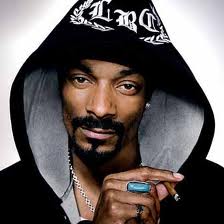 Municipal Court Judge Karen Simmons got a hug and a kiss from Snoop Dogg last night at the Wine & Spirits store (1218 Chestnut) where the rapper signed bottles of Landy Cognac. Simmons didn't buy the bottle but still got to meet the man she calls "The greatest hip-hop artist of all time."
"I've been his fan since the beginning," Her Honor said. She was less talkative when asked her feelings on Snoop's love of weed and offered "No comment."
Snoop, who played later last night at the TLA (334 South) arrived about 6:10 for the liquor-signing, which was scheduled from 3 to 4 p.m. Many fans had left but he was still welcomed by a good crowd.
Dan Gross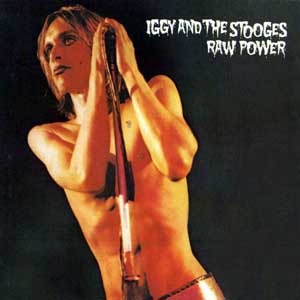 Bill Cosby spent some time with Chelsea Handler and her family and friends Saturday afternoon at the Borgata where both comedians performed over the weekend. Cosby and Handler, host of E!'s "Chelsea Lately," talked about Cosby's early days and their comedic philosophies. Handler and family dined at chef Stephen Kalt's Fornelletto Cucina and played blackjack as well...Also at the Borgata were Stevie Nicks (in town playing the Trump Taj Mahal) who dined at Bobby Flay Steak on Thursday night and Sammy Hagar who dined with friends at the Old Homestead Steakhouse. He was opening for Aerosmith at Boardwalk Hall...Hagar, the former Van Halen frontman, took in funnyman Joe Piscopo's show "That's Life," which also features Broadway veteran Michael Longoria, Saturday night at Caesars with his pal Don Marrandino, eastern region president for Harrah's Entertainment...Punk legend Iggy Pop turned heads when he went for a Saturday morning dip in the pool at the Chelsea in Atlantic City. Iggy and the Stooges, who stayed at the Chelsea Thursday through Saturday, played their classic album "Raw Power," at the House of Blues Friday.
Dan Gross
Lisel Parillon's taco title is only days old, but she already has her sights set on Wing Bowl.
The 23-year-old graduate dentistry student at Penn hadn't heard of the annual 610 WIP celebration of gluttony (and strippers), but when we explained it to her yesterday she said she planned to try out for the contest, which hasn't had a serious female contender since pro-eater Sonya "Black Widow" Thomas won the crown in 2004.
On Aug. 20, Trinidad-born Parillon and friends were heading into Drinker's West (39th & Chestnut) when she decided to take the bar's taco challenge: If you eat 33 in under 13 minutes they're free.
Dan Gross
You may have thought Snoop Dogg was loyal to Tanqueray, the brand he namedrops in "Gin and Juice," but the weed-loving West Coast rapper will be signing $21.99 bottles of Landy Cognac from 3 to 4 p.m. Monday at the Wine & Spirits store at 1218 Chestnut Street in Center City. Snoop plays the TLA (334 South) Monday night.
Dan Gross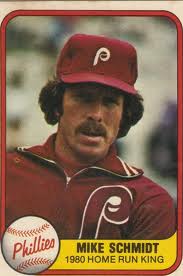 Phillies legend Mike Schmidt is looking forward to the American National Rugby League Grand Final XIII Saturday afternoon at AA Garthwaite Stadium (11th & Harry) in Conshohocken. Schmidt will greet fans in the VIP tent before the 3 p.m. championship between the New Haven Warriors and the Jacksonville Axement. Gates open at noon. The Philadelphia Fight will take on the Chicago Stockyarders in an exhibition match as well. Tickets are 5, free for children under 12.

Dan Gross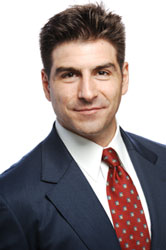 Developer David Grasso hopes to bring a "state-of-the-art live-music venue" to Fishtown.
Grasso, a musician who plays guitar in Brothers from Another and who owns the record label F.O.F Entertainment, previously tried to open a House of Blues at the Grande (15th & Chestnut) and on Washington Avenue in South Philly.
"Between the TLA and Susquehanna Bank Center there is a gap in that space for a quality entertainment venue, for a place that bands want to play and people want to go and have a quality experience," Grasso said yesterday.
Dan Gross
Here's the just released commercial for "Teach: Tony Danza," which premieres Oct. 1 on A&E. Danza taught last school year at Northeast High School and lived in an apartment at the Piazza at Schmidts.
Dan Gross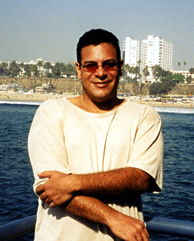 610 WIP's Anthony Gargano has landed what we hear will be a weekend show on Fox Sports Radio.
Gargano will continue hosting 10 a.m. to 3 p.m. on WIP with Glen Macnow but his new show will be heard in more than 300 markets and on XM Satellite Radio.
Fox Sports Radio has not revealed when Gargano's show starts or when it will be heard, but plans to make such annoucements in the coming weeks, says a network spokeswoman. The network, for which former Inquirer columnist Stephen A. Smith hosts a morning program, is not carried on the air in the Philadelphia market but can be streamed online at FoxSportsRadio.com.