Dan Gross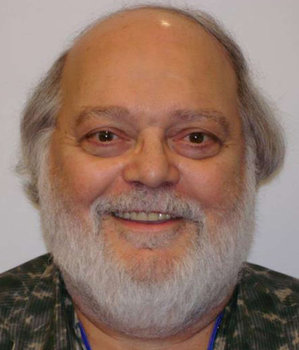 Funeral services have been set for beloved WDAS personality Joe "Butterball" Tamburro.
A funeral Mass takes place at 10 a.m. Thursday at the Cathedral of Ss. Peter and Paul (18th & Benjamin Franklin Parkway).
Tamburro, who worked at WDAS for 50 years, died Friday at age 70. He had been suffering from heart disease and diabetes.

Dan Gross
The forecast calls for babies for not one, but two NBC10 meteorologists.
Michelle Grossman is expecting a boy in December, her first child with NBC10 digital manager Jamie Simmons, who is at the London Olympics as technical lead for the NBC-owned TV stations. The pair married earlier this summer.
Dan Gross
Miley Cyrus has become a regular at Hollywood Tans (1107 Walnut) while in town with fiance Liam Hemsworth who is shooting "Paranoia" around town with Richard Dreyfuss and Josh Holloway. Harrison Ford and Gary Oldman should arrive any day to begin work on the corporate espionage thriller.
The singer/actress stopped at the tanning salon Wednesday night and tanned in the HT 60 booth and bought a $49 bottle of Beautiful Disaster bronzer. Cyrus returned Thursday evening to tan again.
Dan Gross
Will Ferrell and Zach Galifianakis will be in town briefly on July 31, stumping for "The Campaign," their political comedy opening Aug. 10. Their exact whereabouts are as yet undetermined.
The film stars Ferrell as a longtime party-boy congressman and Galifianakis as the meek family man who becomes his first serious challenger.
Dan Gross
Just when you thought there were no more reality show subjects left, TLC has announced a new series about Pete Rose and his fiance Kiana Kim.
The show, tentatively titled "Pete Rose and Kiana Kim Family Project," follows the Phillies legend, who is 71, and the former Playboy model Kim, in her early 30s, as they prepare for their wedding. "Some members of Pete's family may be skeptical of their relationship, and Pete lives and works in Las Vegas, while Kiana and their two kids reside in Los Angeles, leaving them to wonder if they can possibly start a family under separate roofs in different cities," says the TLC announcement.
TLC has ordered five episodes of the show which are to air toward the end of the year.

Dan Gross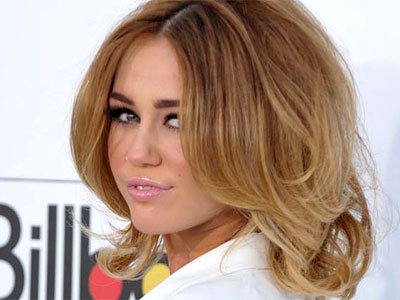 Here's a photo of newly-blonde Miley Cyrus taken Tuesday in Philadelphia as she walked her bulldog accompanied by a few security guards.
As we told you Monday, the pop star is in town with fiance and "Hunger Games" actor Liam Hemsworth who is preparing to shoot "Paranoia" in town with Harrison Ford and Gary Oldman.