Archive: July, 2009
Fox 29's Kerri-Lee Halkett and a growling dog scared off a masked intruder who entered a room the anchor and a girlfriend, New York newscaster Jodi Applegate, were sharing at a Maine inn last night. On her Facebook page, Halkett writes she's relieved she knows self defense and says that the creep entered the room "Carrying a crow bar and he just stood staring at me as I got out of bed demanding he leave." Halkett says he did leave and she and Applegate, whose dog Willow, a golden retriever, helped ward him off, called 911. "I'm still shaken, can't believe it happened," Halkett told us by text message moments ago. "When I was confronting him he stood there silently looking at me. I've never been so scared," says Halkett who is in Maine to attend a friend's wedding. The Canadian born Halkett, who has worked in Philadelphia for nearly 10 years says "It just proves crime can happen anywhere." Halkett and Applegate remained in the hotel Friday night but switched rooms. The anchor says she expects to be back on air Wednesday.
This post has been updated.
Korn frontman Jonathan Davis couldn't be bothered to smile posing with Sixers Dancers at Harrah's in Atlantic City Wednesday. The girls were there shooting their 2010 calendar and the rocker was DJ that night at The Pool After Dark.
"Law Abiding Citizen" will be released in theaters Oct. 16. The thriller, starring Jamie Foxx and Gerard Butler shot here earlier this year, directed by F. Gary Gray. The release from Overture Films centers around Butler's incarcerated character orchestrating a handful of murders from his jail cell, and Foxx, who prosecuted him, trying to put an end to the killings. Viola Davis from "Doubt," Bruce McGill of "Animal House," and actor Colm Meaney are also part of the cast. The film had previously been scheduled for release March 26, 2010.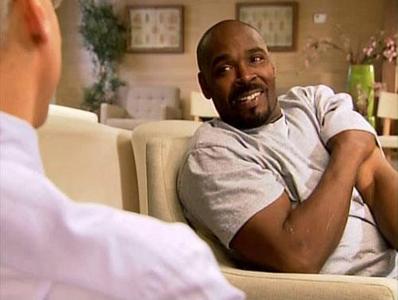 We figured Rodney King had been clobbered enough for one lifetime, but to our surprise he told us yesterday that he needs a challenger to fight in a Celebrity Boxing Federation bout on Sept. 12.
King, 43, who involuntarily came to infamy in March 1991, when a good Samaritan videotaped him being mercilessly pounded by four LAPD officers, says he's excited about the athletic challenge of fighting in the CBF 11 bout, promoted by Damon Feldman, taking place at the Maple Zone Sports & Fitness Center (1451 Conchester) in Boothwyn. King told us yesterday he's always been a boxing fan, having grown up watching Muhammad Ali.
King is 6 feet 3. He declined to reveal his weight but says he'll fight anyone exceeding 200 pounds. Asked if he would fight a police officer or anyone else in law enforcement, King said yes. "It doesn't matter. I'll fight anybody. I'm an athlete. I wouldn't be in there because of what happened to me; I would be doing it for the challenge," he told us.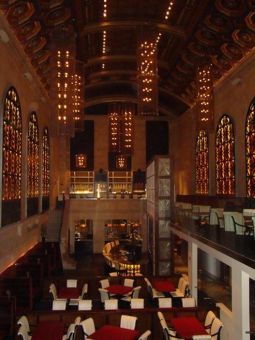 Union Trust (717 Chestnut) will be closed Sept. 13-17 because Reese Witherspoon and Paul Rudd will be shooting a date scene for the untitled James L. Brooks movie at the restaurant.
The picture, shooting in the area through October, centers around Rudd and Owen Wilson's characters vying for the affections of Witherspoon. It also features Jack Nicholson.
Ed Doherty, owner of Union Trust, which was named Best New Steakhouse in Philadelphia magazine's Best of Philly issue, declined to reveal how much the restaurant was being paid to shut down for five days. He said he'll be sure to pay his staff, even those who normally are paid from tips, for that week off. Doherty will be an extra in the film, he said, but he's not sure if any of his servers or bartenders will be asked to participate.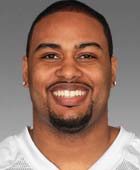 "It's unfortunate that my ex-wife has chosen to discuss such a private matter in a public forum, especially when the actions that have been attributed to me are both unfounded and untrue," writes Indianapolis Colts defensive tackle Raheem Brock in a letter to the Daily News.
The former Dobbins High School and Temple football star is responding to our July 9 story that Brock was more than $7,500 behind on child support according to financial documents provided by his ex-wife Deziree Williams.
"All outstanding legal issues concerning Ms. Williams and me will be addressed privately through counsel. Therefore, I won't disrespect my ex-wife with any additional statements other than to say that I love all of my children and that I will, as I always have, continue to support all of them financially, emotionally and spiritually," writes Brock, who has three more children with two other women.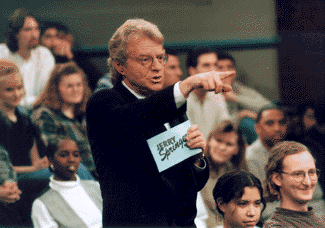 Je-rry! Je-rry! Je-rry! Jerry Springer will star as Billy Flynn in the touring production of "Chicago" Sept. 15-20 at the Academy of Music. The proud king of trashy-talk shows has been playing the role at London's Cambridge Theatre. Tickets range from $25-$100 and are on sale at 10 a.m. Friday online or by calling 215-731-3333.
As we told you last week, Mike Jerrick will be returning to Fox 29.
The station announced this morning that Jerrick will co-host "Good Day Philadelphia," (which he did from 1999-2002) with Sheinelle Jones from 7 to 9 a.m., while John Anderson will continue with Jones from 5 to 7 a.m. Jerrick, who most recently worked on "The Morning Show with Mike and Juliet," which Fox broadcast nationwide and recently canceled, will start this week, the station has said.
Also, on Monday, September 7, the show will be become five hours long, getting extended through 10 a.m. Currently, Fox 29 airs reruns of "Mike and Juliet" from 9 to 10. Jerrick and Juliet Huddy co-hosted the national show from January 2007 until last month.