Archive: May, 2009
Why were real estate mogul Allan Domb and restaurateur Stephen Starr recently spotted together on a train to Washington, DC? Starr this afternoon told us he was looking at a potential restaurant space there and Domb, who "has a minority interest in Starr Restaurants," accompanied him as he may want to invest in the DC location as well.
The pair have been working together for a few years as Domb's real estate company owns the Barclay, which houses Starr's Barclay Prime and the Parc Rittenhouse which contains Starr's French bistro Parc. Starr says Domb owns a bigger piece of Barclay Prime than he does in Starr's other restaurants in Philadelphia, New York and Atlantic City. He declined to discuss specific ownership percentages.
Domb said he invested with Starr because of "a synergy between real estate and restaurants...Plus, I like to eat. You have to have fun in life," he said. Domb is also a co-owner in the recently-opened Kibitz Room (1521 Locust), a deli.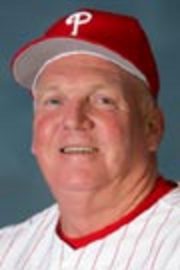 Phillies skipper Charlie Manuel and former mayoral candidate Sam Katz seemed an odd pair lunching yesterday at the Palm (200 S. Broad), where Manuel, who has been slimming down of late, had only a Caesar salad. Not so odd a union however, Katz was interviewing Manuel for his Philadelphia magazine feature, Sam's Power Lunch.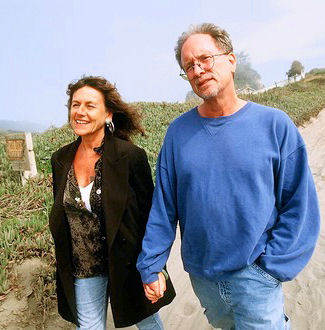 Bill Ayers, the former Weather Underground radical whose tie to Barack Obama was a major attack point by Republicans during the presidential campaign, is here tonight with his wife, Bernardine Dohrn, reading from their book.
The couple, authors of "Race Coarse: Against White Supremacy," a collection of essays about structural racism in the criminal-justice system, politics and education, appear at 7 at the Arch Street United Methodist Church (Broad & Arch).
Ayers, Dohrn and and other members of the Weather Underground bombed various government buildings in the '60s and '70s. Obama and Ayers, now a University of Illinois professor, served on a nonprofit foundation's board together, and Ayers once hosted a party for Obama. Dohrn is the director of the Children and Family Law Justice Center and a professor at Northwestern University School of Law.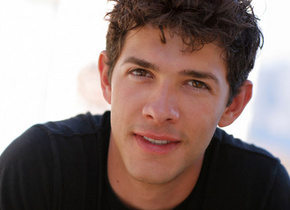 Classmates of Michael Rady, who graduated St. Joe's Prep in 1999, are looking forward to catching the actor on the CW's "Melrose Place" remake. Rady, who worked as a bartender at Tiki Bob's Cantina (461 N. 3rd) while studying at Temple, made his acting debut in 2005's "The Sisterhood of the Traveling Pants." He also appeared in its sequel and more recently has been seen on "Grey's Anatomy," and the ABC college series "Greek."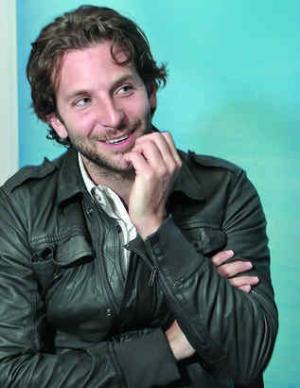 Jenkintown native actor Bradley Cooper stars in "The Hangover," a hilariously filthy buddy comedy opening June 5.
When we sat down to interview Cooper he mentioned he was a former Daily News intern.
Who knew?
Although Kidd Chris and sidekick Thomas now live in San Antonio, the radio host says his online radio show is a Philly show, and says he'll be surprised if listeners from other cities tune in. Chris was fired from 94 WYSP a year ago after a guest, Lady Gash, performed a racist song on-air called "Schwoogies," sung to the tune of Blondie's "Call Me."
He's been off-air since but starting at 3 p.m. today, Kidd Chris aka Chris Foley, 35, will broadcast a two-hour show weekdays at kiddshow.com. We asked if the show meant he didn't want to return to traditional radio, and Chris said, "It's in between." While he hopes to return to radio, he says the online show will allow "people to hear us the way we want to be heard. It's like going from network TV to cable. We wanted to keep the connection going," says Chris, noting that wherever he does land will have online streaming and that he might as well get the audience now.
"We're gonna hear from radio guys saying who cares about the Internet but music stations are in trouble. Once streaming radio hits cars, it'll be over," he says.
Kim Kardashian, of E!'s "Keeping up with the Kardashians," hosted a party Saturday night at The Pool at Harrah's in Atlantic City where she also played craps with Penn & Teller, or at least pretended to for a photo-op. Kardashian, who brought along her friend Brittny Gastineau, left Harrah's a little after 3 a.m. to fly back to Los Angeles.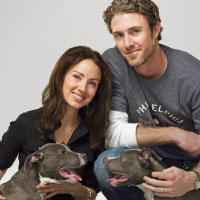 Jennifer Utley, wife of Phillies slugger Chase Utley, has filed suit against Sanford Alderfer Transport, Inc. of Hatfield, PA seeking $13,000 to replace "various personal items," allegedly lost by the company while Jen, Pennsylvania SPCA board vice president, and her World F---ing Champion Chase moved from one Center City condo to another last year.
Utley's attorney Justin Wineburgh declined to elaborate on what the personal effects were. A Sanford Alderfer official had no comment today citing that she had not yet received the complaint, which was filed in Common Pleas Court.
The case is currently listed for an arbitration hearing Jan. 8, 2010 at the Arbitration Center which is where Common Pleas suits in which damages sought are less than $50,000 are sent.