Archive: December, 2012
Dan Gross
Here's Miley Cyrus walking her dog, Floyd, in Center City on Tuesday.
Cyrus is in town with fiance Liam Hemsworth as he continues to shoot "Paranoia," around town.
On Tuesday night Cyrus caught Meek Mill performing at Sigma Sound Studios (211 N. 12th) and stopped by the 12th and Chestnut area set of Paranoia near sports clothier Mitchell & Ness where Hemsworth did some shopping Monday.
Dan Gross
NBC 10 sheds another anchor.
Dawn Timmeney, who anchored the 4 and 5:30 p.m. newscast worked her last day at the station on Friday.
Timmeney, who worked at NBC10 for nearly 12 years, was not renewed by the station, which we reported recently had also chosen not to renew Tim Lake.
Dan Gross
The Killers have canceled their Thursday night concert at Camden's Susquehanna Bank Center "due to illness," according to an announcement from promoter LiveNation.
LiveNation says tickets will be honored for a make-up date which will be announced soon.
The show sold out right away when tickets went on sale over the summer.
Dan Gross
Actor Liam Hemsworth was involved in an altercation with another man outside Continental Midtown (18th & Chestnut) late Saturday night/early Sunday morning.
We're not sure if we would agree with TMZ's assessment that the "Hunger Games" actor "Unleashes a beatdown" or "Rocked another man in the face HARD," but judge for yourself.
We told you Monday that Hemsworth, who is back in town working on "Paranoia," which shot here last summer, and friends had a few bottles of wine and some beers while drinking late night Saturday at Continental Midtown, but were previously unaware of the situation outside the restaurant.
Dan Gross
Despite rumors to the contrary, tickets are still available for the farewell performance of legendary rock band Renegade, Dec. 22 at Johnny Brenda's (Frankford & Girard.)
Renegade features Your Humble Narrator on bass, vocalist Brian Adoff (Damage, Punk Rock Boot Camp), Richie Roxas (Pet Milk, Hail Social) on guitar, Dave Adoff (Hey Angel) on guitar, drummer Matt Maraldo (Hail Social) and Jeff Ziga (Little Baby's Ice Cream, Gods and Queens) on keyboard, and last played a patriotic, rockin' set on July 4, 2008, at Johnny Brenda's.
Dan Gross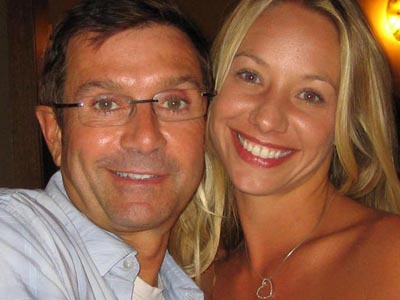 John Bolaris was on the verge of tears on Wednesday's "Dr. Phil," while recounting the loss of his job at Fox 29 and his credibility following the media fallout over the 2010 Miami episode in which he was drugged and scammed by two women.
Bolaris appeared on the CBS show with fiancee Erica Smitheman who discussed his mental state and the heart attack scare he had around Christmas last year when the meteorologist was suspended by Fox 29.
He and Fox later reached an undisclosed deal in which he left the news station.
Dan Gross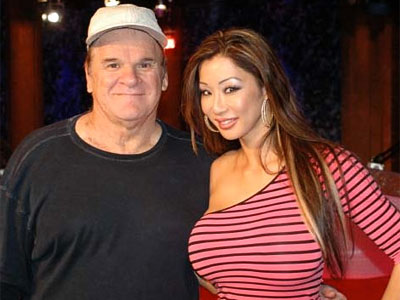 "Pete Rose: Hits and Mrs." will premiere at 10 p.m. January 14 on TLC.
The reality show about the Phillies legend and his former Playboy model fiancee Kiana Kim began shooting earlier this year.
A TLC announcement says the couple are happily engaged, but that their families each have reservations about their upcoming nuptials.
Dan Gross
Actress Vivica A. Fox was in town for a few days last week shooting a catalog and promotional materials for Sang, the newest product line in her Vivica A. Fox Hair Collection of wigs, weaves and extensions.
Fox spent two days shooting at Power Plant Studios in Northern Liberties and took her staff out Thursday to Ruth's Chris (260 S. Broad), where she has dined the past few times she's been in town.
On Friday, she hosted a dinner for a large group of clients at McCormick & Schmick's (1 S. Broad), where she showed off some of her new hair products.