Archive: December, 2007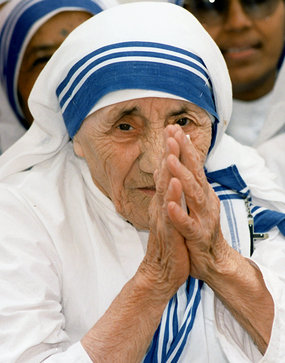 Delaware County Times columnist Neal Zoren writes that if CBS 3 anchor Alycia Lane is convicted of assaulting a NYPD officer, she is not a criminal, rather "just someone who had a moment of hot-headedness, possibly fueled by the libations typical to night out in New York."
Lane's attorney, errr, Zoren continues, "Yet, that hot-headed moment could land her in jail, where, frankly she does not belong, guilty or not, the "victim" being a police officer or not. As for the gay slur, allegedly calling the allegedly assaulted police officer a "dyke," it's not pretty, but in a moment of anger, people go for the jugular."
Zoren writes that while "the general belief is police have no interest in lying...This kind of belief is dangerous. Police are often found to have lied to move a case forward or to make their case."
"Sopranos" actor Vincent Curatola, who played New York mob boss John "Johnny Sack" Sacramoni, and a few pals had a blast Thursday night at Franco Borda's High Note Cafe (13th & Tasker). Chef Borda, a celebrated tenor, and his waitstaff often sing at the restaurant, but Thursday's is open mic night and High Note patrons join in on the fun. Curatola didn't do any crooning, but he did tell the restaurant that he'd be back with some of his friends from Brooklyn. We think he meant that in a good way.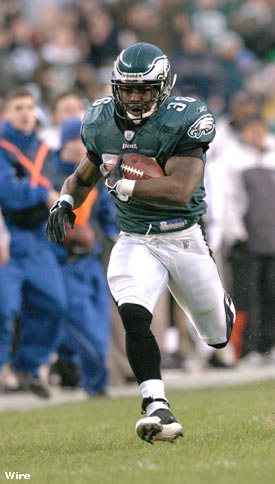 Brian Westbrook celebrated his selection to the Pro Bowl with a three-pound lobster and rib-eye steak at Bookbinder's (125 Walnut) the other night. The Eagles running back, who played in the 2005 game as a second alternate, tipped generously, we're told.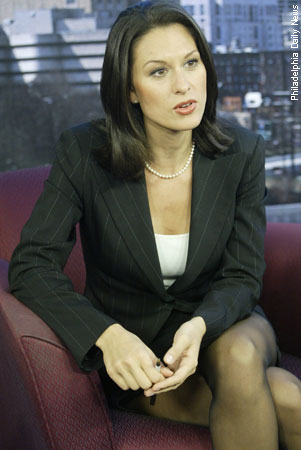 Page Six is reporting that Playboy is considering an offer to Alycia Lane to pose nude for the magazine. The magazine, as always, does not confirm or deny rumors of anybody its trying to court. The media-savvy mens magazine seems to come up every time a woman is in trouble for anything and we're not putting too much faith into this. If Lane beats the assault on an officer charge and keeps her CBS3 job, obviously she would not be able to pose for such pics. If she is convicted, and ends up in a smaller market, maybe the offer, which is still fictional, wouldn't seem so bad.
Lt. Susan Slawson of the Police Athletic League just reached out to say that PAL does not want and will not accept any proceeds from NB2 Apparel from sales of its Alycia Lane parody apparel we mentioned here. Slawson said she had no knowledge of NB2's intent to contribute money to PAL, but said the organization does not wish to benefit from any materials designed to mock another person.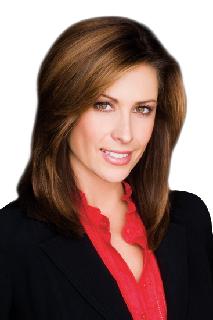 Fox 29 anchor Kerri-Lee Halkett and NBC10 reporter Jamison Uhler recently broke up, Halkett confirmed this morning, providing no additional details of their split. Friends of the former couple say it was quite amicable and they remain friends, chatting regularly and still hanging out sometimes, though both are free to date others.
The anchor's vacationing in St. Thomas with her son Van and other family members. "I'm not dating anybody," she said, adding that she's busy working on a children's book due out next year and training for a "Dancing with Celebrities" event going on locally which also involves incoming Fox 29 meteorologist John Bolaris. "Who's got time for a relationship," Halkett asks. Uhler, who despite his relationship with Halkett was featured as a Daily News Sexy Single this summer, declined comment on the split, citing station policy.
We reported in March that the couple had began dating in January.
Tickets go on sale tomorrow for a night of boxing Jan. 19 at the Marple Sports Arena in Broomall, featuring NBC10 sports director Vai Sikahema versus Dave Cruise from 95.7 BEN FM. As we told you recently, Broomall-born Danny Bonaduce, the "Partridge Family" actor turned radio host and reality-show trainwreck, will fight Justice of Wired 96.5's Chio in the Morning Show. Tickets are $25 for general admission, and $40 for ringside seats through Center Stage Tickets, by calling 800-677-TIXX or online here
A portion of proceeds from the event, which promoter Damon Feldman's calling the Battle of the Airwaves, will benefit the Don Guanella School for developmentally disabled boys in Delaware County.
NB2 Apparel's Fred Lavner says his company will donate 20% of any proceeds of its "I'm a F**king TV Reporter, Bitch!!!" clothing to the Police Athletic League, given the nature of the charges, alleged assault of an NYPD officer, against Alycia Lane. The company's designs can be found here. Lavner says "one of the rules of appropriate social conduct is to be respectful to police...We hope to donate a lot of money to PAL."
Meanwhile, I'm still surprised nobody's made a "Fry Alycia" shirt yet.
Here's the latest Daily News story about Lane's arrest, and Gov. Rendell's subsuquent defense of Lane on 610 WIP yesterday.