Archive: November, 2012
Dan Gross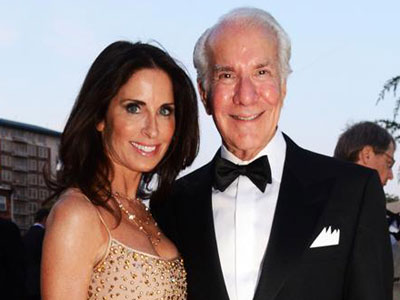 Congratulations to Flyers owner Ed Snider and Lin Spivak, whom he began dating around March, who were recently engaged, Snider confirmed Thursday morning.
"We are very happy together," Snider said through Comcast-Spectacor spokesman Ike Richman. They declined to provide specifics but SportsInput.com reported recently that Snider proposed to Spivak at a "swanky restarant in Santa Barbara, CA,"
The web site, which broke news of the engagement, says Comcast-Spectacor chairman Snider excused himself to the restroom at which point a group of singers came over and sang "Marry You" by Bruno Mars before Snider returned, getting down on one knee and proposing marriage.
Dan Gross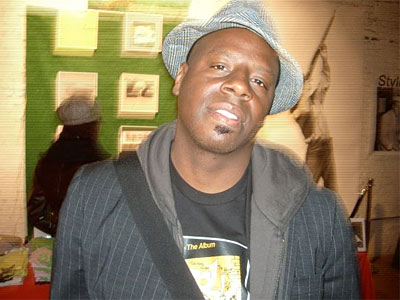 Philly rap pioneer Schoolly D is returning to his roots and is just out with two new singles. Schoolly, aka Jesse B. Weaver, has been busy for about a decade contributing music to various Cartoon Network shows such as "Aqua Teen Hunger Force," but was itching to get back to rap.
He's now touring with Public Enemy and will perform Friday at the Liacouras Center.
>
Dan Gross
900 WURD AM morning host Bill Anderson is expected to announce on his Wednesday "Wake Up With Bill" show that Friday is his last day at the station.
Anderson, a former Daily News Sexy Single, has told friends he will be dabbling in television in the near future. He appears regularly on Fox 29's "Good Day," but denies that is where he's going.
Dan Gross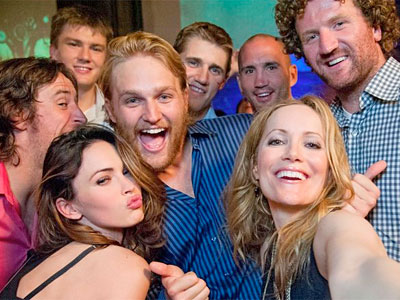 Here's the first look at a group of Flyers players in the film "This is 40," the latest from director Judd Apatow ("The 40-Year-Old Virgin," "Knocked Up")
In the back row is James van Riemsdyk, Matt Carle and Ian Laperriere, and that's Scott Hartnell on the right.
The guys play hockey players in the movie who party with Megan Fox and Leslie Mann.
Dan Gross
The Germantown native stuntwoman doubled for Beyoncé in "Obsessed," for Rihanna in "Battleship," and Fox in "Kill Bill" and also spent five weeks in Istanbul working on "Skyfall," the new James Bond film in theaters now.


Read more: http://www.philly.com/philly/entertainment/20121126_Dan_Gross_.html#ixzz2DMI8vI3o
Watch sports videos you won't find anywhere else
Here's Aerosmith posing with a group of first responders from Atlantic City and Brigantine before the group's show Friday at Revel in Atlantic City.
Dan Gross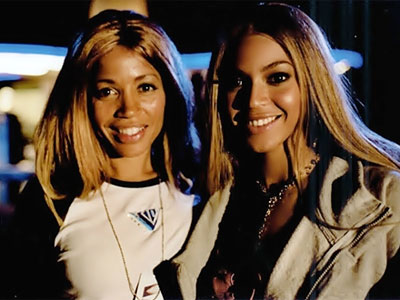 Many women would love to be mistaken for Beyonce, Rihanna or Vivica A. Fox.
For Angela Meryl, it's her job.

The Germantown native stuntwoman doubled for Beyonce in "Obsessed," for Rihanna in "Battleship," and Fox in "Kill Bill" and also spent five weeks in Istanbul working on "Skyfall," the new James Bond film in theaters now.


Dan Gross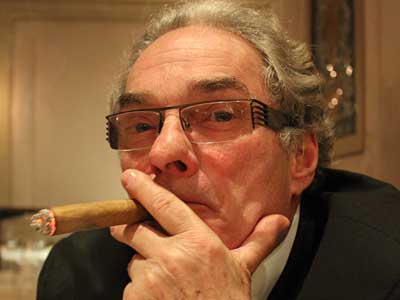 "You can tell everybody I'm not a bum, yet. I'm fine. Don't worry," assured chef Georges Perrier Monday night when we asked about his estate sale last weekend at his Chestnut Hill mansion.
The famed Frenchman said he sold lots of huge copper pots and other cookware from Le Bec-Fin (1523 Walnut) which he sold to Nicolas Fanucci in March.
We're told two women speaking French to each other and accompanied by a small poodle named Isabel ran the sale, while Perrier was present too at his home, which Curbed reports had long been listed for sale but was taken off the market in October. It's last asking price was $2.5 million.
Dan Gross
It's the s---storm of the century.
John Bolaris finally got his day in court Friday, in Miami, and testified against the Russian crime syndicate charged with crimes including using women to scam and drug unsuspecting tourists like him. But the former Fox 29 meteorologist says that experience was marred by a Philadelphia magazine online report that he defecated himself, as one of his alleged scammers testified in court.
"Number one, it didn't happen," Bolaris told us over the weekend. "If it did happen, I would say it happened," he said. "I was so taken back and thrown for a loop. All the good and all the agony, this is what comes out before I testify," he says of the report by Philly mag's Victor Fiorillo.