Archive: November, 2009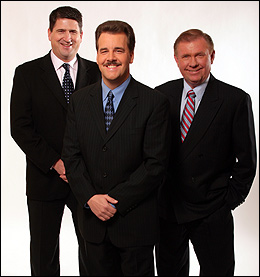 Flyers announcer Jim Jackson will shave off the mustache he's worn since 1986 live Wednesday morning on 93.3 WMMR's Preston and Steve show. The hosts are living in an RV at Plymouth Meeting's Metroplex Shopping Center in their annual Campout for Hunger to raise money for Philabundance, and Jackson's shave is in fact for charity. Jackson told us earlier that more than $600 was pledged to Preston and Steve for Philabundance moments after he agreed to shave. His wife of 18 years, Bernadette, has never seen him clean shaven. But she wants to. Bernadette's been asking him to shave for the past few years. His first bald-faced broadcast will be at 7 p.m. Thursday on Comcast SportsNet for the Flyers/Canucks game. "I reserve the right to grow it back," Jackson told us today. Like their mom, Jackson's kids, Deanna, 12, and Johnny, 9, have never seen their father without a 'stache and are eager to do so.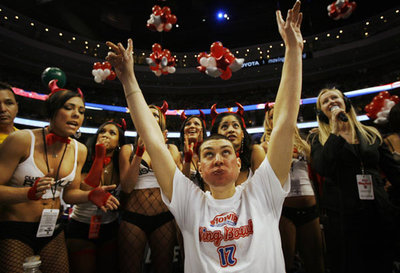 South Jersey mail carrier and professional-eater Dave "U.S. Male" Goldstein is upset that he and other local pros are again barred from 610 WIP's Wing Bowl.
The 18th-annual celebration of gluttony and strippers, will be held Feb. 5 at Wachovia Center, and Wing Bowl ringleader Angelo Cataldi has again declared it an all-amateurs, all-locals contest.
"We may be pro, but represent our local neighborhood proudly," Goldstein says. "We had great entourages and floats and loved being in the Wing Bowl." In addition to Goldstein, other local International Federation of Competitive Eating pros are Micah "Wing Kong" Collins, "Humble" Bob Shoudt and Eric "Steakbellie" Livingston. Goldstein feels "a bit cheated since we all started at Wing Bowl and want nothing more than to be a part of it."
Actor Bill Pullman and a party of six dined Thanksgiving Eve at Darling's Diner in the Piazza at Schmidts. Pullman of "Spaceballs," "Last Seduction," and "Independence Day" fame had French onion soup and a wedge salad. Also at Darling's last week, an MTV crew shooting "Is She Really Going Out with Him?" and Tony Danza, a regular, who ate chicken soup, fries and cheesecake, while being taped for his A&E series "Teach," talking about his classes at Northeast High with Darling's owner Harry Arnold and GM Dan Contarino...Overbrook Park native Seth Green, who can be seen now in "Old Dogs," dined with family Friday night at Hikaru (4348 Main) in Manayunk...Ardmore native Kate Flannery, who plays Meredith on "The Office," shopped the Kiehl's store on Rittenhouse Square Friday afternoon...Flyers teammates Scott Hartnell, Jeff Carter, Ray Emery, Aaron Asham and Daniel Carcillo celebrated the holiday at City Tavern (138 S. 2nd) where they enjoyed Chef Walter Staib's Thanksgiving feast...Redskins owner Daniel Snyder dined at Positano Coast (2nd & Walnut) Saturday with two guests. Snyder's party went for stone crabs, a cheese plate, antipasto and meatballs and rigatoni bolognese. Snyder also hit up Positano last season before the Redskins/Eagles...Phillies broadcaster Larry Andersen dined Friday at Nicholas (2015 E. Moyamensing)...Lisa Nutter, Philadelphia's First Lady, stocked up on flowers at Whole Foods (20th & Callowhill) during a pre-Thanksgiving shopping trip last week.
Prince Albert of Monaco may be coming to Philadelphia this weekend for the Saturday funeral services of Elizabeth "Lizanne" Kelly LeVine, who died yesterday at age 76.
LeVine, Albert's aunt, was the sister of his late mother, Grace Kelly, the East Falls native actress who went on to become Princess of Monaco, and sister of former City Councilman Jack Kelly (not to be confused with the current Councilman). Lizanne LeVine was the youngest of four siblings.
A nephew of LeVine, John B. Kelly, III, said he hadn't heard if Prince Albert would attend, as we heard earlier today he would, but that it's not impossible, as he is scheduled in Washington D.C. on Monday to serve as keynote speaker at the Antarctic Treaty Summit.
Congratulations are in order for restaurateur Stephen Starr and boutique owner January Bartle, who will wed on Sunday. We hear Starr, 55, and Bartle, 33, owner of Third Street Habit (153 N. 3rd), will celebrate with a reception at his Rittenhouse Square steakhouse, Barclay Prime, which is closed to the public for the day. The couple have been dating for several years. It will be Bartle's first marriage, and Starr's second.
In other nuptials news . . .
Former Eagles wide receiver Fred Barnett and longtime girlfriend Lindsay Mastromatteo were just married while on safari in Kenya. Barnett, 43, who has a small brokering business and works with the Eagles in corporate hosting, and Mastromatteo, 28, who is an event planner with Planning Factory International and works here and in Bermuda, were wed by the village chief of Maasai Mara, Kenya, and plan to throw a party in town for family and friends in February.
Jose Garces is "The Next Iron Chef"
The Philadelphia restaurateur just high-fived his way through Distrito (40th & Chestnut) to thunderous applause moments after being crowned the winner of the Food Network series.
Ribs were the secret ingredient that Garces and New York chef Jehangir Metha, who operates Graffiti, a tiny restaurant in the East Village had to use in each dish of a five-course meal.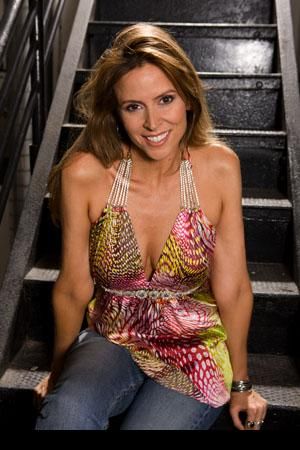 The former fiance of 94 WYSP's Jennifer Reed told Dallas police that the afternoon-drive host stole his car on Nov. 9. However, Reed's lawyer, David Henry, says that his client is "the true owner of the subject vehicle and contends that it was improperly taken out of state without her consent or knowledge."
Randall Janak, 35, who had been with Reed for about three years and moved with her from Texas to radio gigs in Atlanta, Memphis and then Philadelphia, reported a black Range Rover stolen last week and told police that he believed that Reed took it.
"Ms. Reed purchased the subject vehicle, has made all payments solely out of her funds, is named on the title and registration, and is the only person insured to drive the car," Henry told us last night. "Ms. Reed expressly states that she has not done anything improper. She is not named in any police report."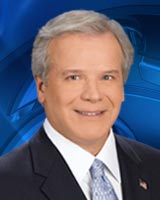 Veteran 6ABC weather anchor Dave Roberts is expected to announce his retirement during tonight's 11 o'clock news. Roberts, 73, will give his last forecast on Dec. 11.
Roberts, whose real name is David Thomas Boreanaz, joined WPVI in 1978 and started as co-host of the station's "AM Philadelphia," and an afternoon weather anchor. He joined the evening newscasts after the skydiving death of his friend and colleague Jim O'Brien in 1983.
Roberts, also known for being the father of actor David Boreanaz, has spent 56 years in TV news.