Archive: November, 2008
Dan Gross
Brian Hickey

, a Philly.com video producer,

Metro

columnist, former managing editor for

City Paper

, and all around good dude is in a medically-induced coma after being critically injured Friday night in a hit-and-run in Collingswood, N.J.

The Metro's Brian X. McCrone is reporting that Hickey, 35, was struck by a car on Atlantic Avenue near the Collingswood PATCO station around 10:15 following a night out with friends. He was in intensive care at Cooper Medical Center in Camden, Hickey's wife Angela Klem told the paper.

"They left him for dead and luckily there was one neighbor who heard the screeching of the tires," Klem said. "The resident saw the car but couldn't identify it. Maybe if the driver has a conscience he'll turn himself in."
Dan Gross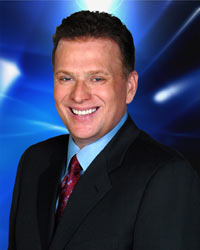 Best wishes to 6ABC Sports Director Gary Papa who is again undergoing chemotherapy and radiation treatments for prostate cancer, he revealed at a banquet dinner Thursday night. Papa was first diagnosed and treated in 2004 and his cancer returned in 2006 and has come back again. As Laura Nachman also observed, Delaware County Times editor Phil Heron has written about the Delaware County Community Foundation awards banquet he attended at which Papa revealed his condition. Heron says Papa spoke about how tough the battle has been but that he was drawing strength from the charitable acts performed by the assembled crowd of people being honored for their charity efforts. "Gary continues to battle cancer and we continue to love and support him," a 6ABC spokeswoman said this morning.
Dan Gross
When Paul Stanley is painting, the KISS frontman turns to the Delfonics, the O'Jays and other groups from the Kenny Gamble and Leon Huff "Sound of Philadelphia" era as well as other vintage R&B and Motown acts.

A collection of Stanley's acrylic paintings are showing at the Wentworth Gallery at the Court at the King of Prussia Mall. Prices range from $1,500 for limited edition prints to $70,000 for original pieces.

Stanley started painting seriously about eight years ago and told us Friday that it's another outlet "for me to express myself emotionally. . . . I go into my studio and time lapses and everything that's on my mind slips," he says.
Dan Gross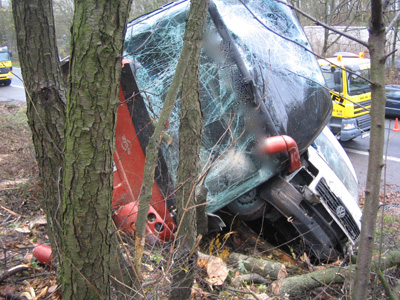 The Roots

narrowly escaped injury when their tour bus flipped over this morning in Belgium.

Bassist Owen Biddle checked in to say the group are "all in surprisingly good shape and very thankful to be alive," after the bus lost control this morninig with the seven-piece band and five crew members mostly asleep.

The group which next year becomes the house band on Jimmy Fallon's late-night show was traveling from Cologne to Paris with most of them asleep in upper level bunks of the double decker.
Dan Gross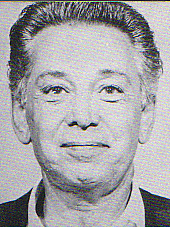 1980s Philadelphia mob boss Nicky Scarfo will be the subject of an hour-long Biography Channel special next month. "We tried to paint the picture of not only the mobster, but who he was as a person," says Samantha Nisenboim, associate producer for Chicago's Towers Productions, which is behind the special. "That was difficult because he kept his personal life so private." "Little Nicky," who's now 79, is a guest of the U.S. Penitentiary in Atlanta and did not participate in the special, which airs at 9 p.m. on Dec. 19. "We reached out to Nicky Scarfo, but the federal penitentiary intervened and wouldn't let him know," Nisenboim said last night. Retired Philadelphia police captain Frank Friel, retired FBI agents Michael Leyden and James Darcy, and retired federal prosecutor Lou Pichini are among those who were interviewed for the special. An unidentified mob associate is also interviewed as were South Philadelphia author/historian Celeste Morello, who wrote the "Before Bruno" series about the Philly mob, and Inquirer reporter George Anastasia, who has written several books about Scarfo and the mob.
Dan Gross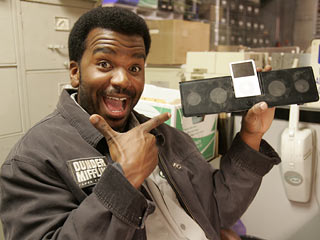 "Office" actor Craig Robinson is hoping the family of his Ardmore-native cast mate, Kate Flannery, catches one of his stand-up gigs. The comedian, who plays warehouse supervisor Darryl Philbin on the NBC comedy, performs tonight through Saturday at Helium (2031 Sansom). Robinson told us yesterday that he was sure to ask Flannery where her family's bar is because he wanted to stop in for a drink. Fortunately for him, T.A. Flannery's (11 S. 21st) is around the corner from Helium. Robinson, who can be seen in theaters in "Zack and Miri Make a Porno," told us yesterday his act is "very musical," with audience participation. He tries to play a couple of shows each month, but his busy shooting schedule on "The Office" makes that difficult. As for his character, who was recently freed from the clingy Kelly Kapoor (played by Mindy Kaling), Robinson says, "I don't know what they have in store for me. "I'm as excited as everyone else to see what's next for Darryl." The comic actor is happy that his recent drug-possession charge has been dropped. In August he pleaded guilty in Los Angeles to a felony after he was pulled over for a traffic violation and police found Ecstasy pills in his car. The case was cleared in September after Robinson completed a court-ordered drug program. His upcoming movies include "Playboys," "Night at the Museum 2," and "The Goods." For tickets for this week's shows, click here.
Dan Gross
Philly hip-hop heroes The Roots will be comedian Jimmy Fallon's house band when his late-night show debuts next summer on NBC, a spokeswoman for Island/Def Jam Music Group confirmed moments ago. Label publicist Adesina Dowers said she was not certain what the slot means for the band's touring and recording capabilities, but she was able to confirm rumors the group will join Fallon next year when he takes over Conan O'Brien's "Late Night" show when O'Brien moves to Jay Leno's "Tonight Show" slot. We told you two weeks ago that Fallon was in town taping something with the Roots at Kung Fu Necktie (1250 N. Front) in Fishtown.
Dan Gross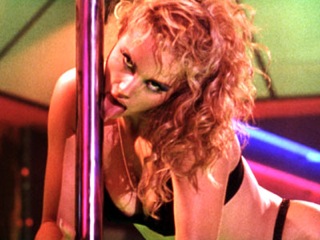 A loyal friend kept people from taking cell phone pictures of Ryan Howard

as

he hung out Wednesday night at Lou Turk's (500 Pawhattan), a strip club in Essington. Not surprisingly, Howard attracted lots of attention from the topless dancers. Sources say the Phillies slugger spent a fair amount of time in a private dance area with one of the ladies. We're told Howard was friendly to those patrons who could get past his hulking friend to say hello to the World Series champion. On Friday, a co-owner of the club emphatically denied that Howard was there, which is not surprising, as many strip clubs keep their clients' identities quiet.