Archive: October, 2012
Dan Gross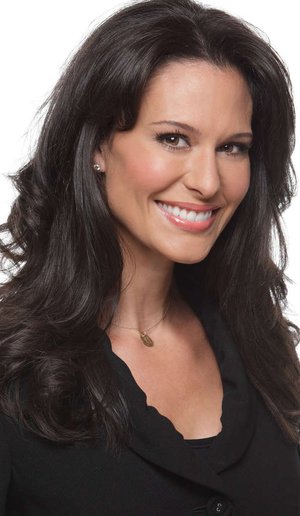 It turns out that Alycia Lane tried to return to work in Philadelphia before she recently re-signed with KNBC in Los Angeles.

We learned that Lane's agent, Gregg Willinger, contacted Fox 29 and NBC 10 to gauge their interest in the former CBS 3 anchor.
Dan Gross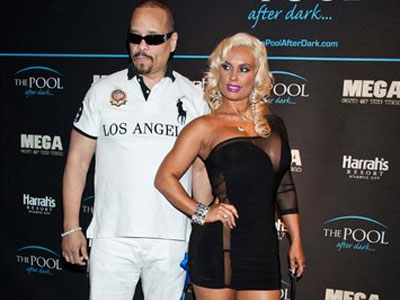 Who knew Coco was an aspiring meteorologist?
Here's model/Ice-T's wife and "Ice Loves Coco" star Nicole "Coco" Austin braving the elements to deliver a Hurricane Sandy forecast from her New Jersey balcony.
So what do Coco and her weather balloons have to do with Philadelphia?
Dan Gross
6ABC meteorologist Cecily Tynan could clearly be heard saying "Moron," after tossing to fellow meteorologist Adam Joseph who began speaking while his microphone was off. This happened around 6:37 p.m. Monday.

But instead of admitting that it happened, first Joseph tweeted: "Let me make this clear if you just watch our weather hit. Cecily did not say "moron" she said "do you want mine on" (the mic) lol Too Funny!
Moments later however, Joseph tweeted what seemed like a confirmation of the comment.
Dan Gross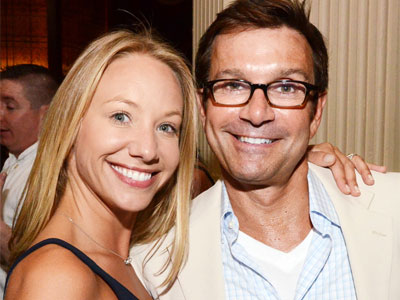 Congratulations to meteorologist John Bolaris and Erica Smitheman, his girlfriend of a year-and-a-half, who were engaged on Monday's Howard Stern Show.
Bolaris, 55, and Smitheman, 33, who works in flooring sales, were in studio on Stern's SiriusXM Satellite Radio program, on which Bolaris serves this week as official meteorologist covering Hurricane Sandy.
After questioning Smitheman about her relationship with Bolaris, including how long it took her to sleep with him after they met (Her reply: "Three hours"), Stern asked if Bolaris wanted to marry Smitheman.
Dan Gross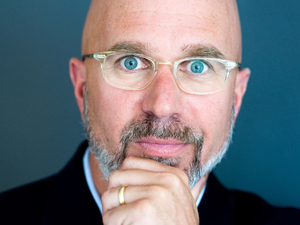 Talk Radio 1210 AM host Michael Smerconish is at the White House Friday morning to interview President Obama in the Oval Office.
The piece is to air on Smerconish's show around 1 p.m. Friday. Smerconish, also an Inquirer columnist and MSNBC contributor, has interviewed Obama on six previous occasions.
It isn't coincidence that he was tapped to speak with Obama again. Smerconish's syndicated program is heard in seven key battleground states including Florida.
Dan Gross
Local actors Damian Muziani and Adriana Alveario were married Saturday at the Ritz-Carlton and guests are still talking about the video spoof that introduced the couple. The actors recreated scenes from "Annie Hall," "The Graduate," "Rocky," "My Cousin Vinny," and "Casablanca."
Muziani, formerly of myPHL17's Better Philly show is also about to begin working in director Sean McGarry's "Patric," shooting in town.

Dan Gross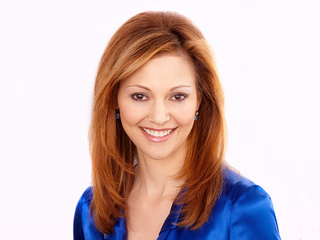 Fox 29's Lauren Cohn will be leaving the station around the new year. Sources tell us her contract was not renewed.
Cohn, a reporter/anchor, joined the station in September 2010. She had been a weekend anchor at NBC 10 for about three years, from 2004 to 2007 before going to work for Fox in Chicago.
Dan Gross
Having appeared on "The Biggest Loser," Nicole Michalik isn't afraid to discuss her weight.
But now the Mix 106.1 and Q102 personality will be doing so in a new off-Broadway show presented by Gilbert Gottfried.
Starting Nov. 20, Michalik will be one of 12 performers in "The Diet Show," produced by Gottfried along with show creators Sean Pomper and Karen Katz. Michalik, who co-hosts Mornings with Logan on Mix 106.1 and is Nik the Web Chick, providing hourly entertainment updates on Q102, dined with Gottfried over the summer and was surprised at how normal the comedian was.