Archive: October, 2007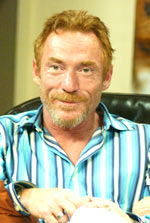 Broomall-born Danny Bonaduce likes to show off his muscles, but the "Partridge Family" actor/punchline/VH1 reality show star/radio host showed off a little more than that, and we do mean little, at San Francisco's Erotic Ball over the weekend. Images, which are Not Suitable For Work, by photographer Brett Mickelson are found on PerezHilton
Talk hosts Opie & Anthony were cut from the 94 WYSP line-up this afternoon, 'YSP VP/GM David Yadgaroff has confirmed.
The jocks are broadcast on a number of CBS Radio stations, as well as on XM Satellite Radio.
'YSP's a CBS station, but had its own deal with the talk hosts. O & A's executive producer, Steve Carlesi, did not immediately return a call seeking comment.
After playing Power 99's Powerhouse concert Friday at the Wachovia Center, Eve posed with Comcast-Spectacor Operations Department staffers Jamaine Davis (left) and Artrice Paramore.
No announcement's been made yet, but we hear Andy Bloom, the former 94 WYSP program director who brought Howard Stern to Philadelphia in the mid 1980s, has been hired as the new program director at Sportsradio 610 WIP. He replaces Tom Lee who was let go by the station over the summer.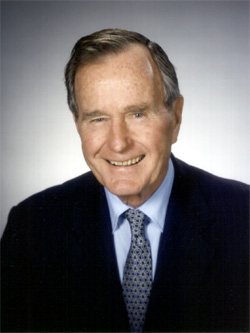 Not George W. Bush, but his old man, President George H.W. Bush, has agreed to extend his term as the Chairman of the Board of the National Constitution Center, the NCC announced this afternoon. He'll run the board of the NCC, the only group for which he is chairman, through Sept. 30, 2008.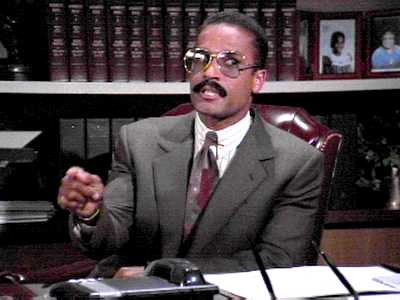 We keep hearing comparisons of Stephen A. Smith's flashy new lawyer Willie Gary to Jackie Chiles, the attorney from "Seinfeld," of course based on the late Johnnie Cochran. We reported last week that ESPN's Smith, whose Inqwaster column was yanked in August, and who hasn't written for the paper since, had added Gary, a prominent litigator to his ever-growing legal team, representing him in his dispute with the paper.. Inky editor Bill Marimow declined comment when asked if Smith was still an employee and Smith did not return our requests for comment.
Boxer Oscar De La Hoya's lawyers insist that these photos of him in drag aren't the middleweight. However, the New York Daily News reported today that the racy photos were taken May 17 in at Philadelphia's Ritz-Carlton hotel. Ritz-Carlton towels are clearly visible in the background of several photos, but a hotel spokesman did not return our requests for comment about whether De La Hoya stayed there in May, or whether the images appear to be a room in the local Ritz.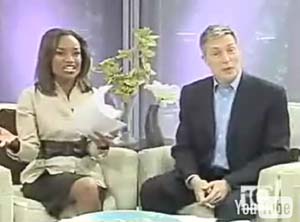 Lori Wilson

made no mention on today's "10" show of her on-air gaffe which we reported on today. What with the wonders of technology, it didn't take long for

Scott Jones

of FTVLive.com to post the clip on YouTube after reading our story this morning.