Archive: January, 2013
Dan Gross
Searching for Sugar Man? Look no further.
Rodriguez, the Detroit musician who became a folk legend in South Africa while forgotten about in the United States, performs April 9 at the Keswick Theatre in Glenside.
He was the subject of the recent documentary "Searching for Sugar Man."

Dan Gross
LeSean "Shady" McCoy lived up to his nickname Saturday night when he embarked on a Twitter battle with his baby mama, calling her names and insisting his followers also harass her on the social media site.
Dan Gross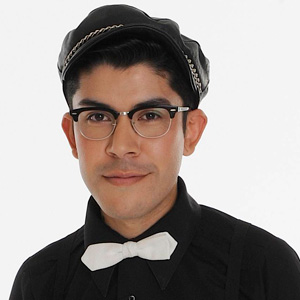 Fashion designer and AIDS advocate Mondo Guerra will unveil new T-shirt designs to benefit Philly nonprofit organization ActionAIDS at the Fashion in Action event on Valentine's Day at the Hotel Palomar. Guerra, who revealed he was HIV-positive while competing on "Project Runway" in 2010, will also outfit models in three one-off looks to be auctioned off at the event.

The T-shirts are in support of Dining Out for Life on April 26.
Dan Gross
Philly hip-hop heroes The Roots will perform their own set and also back Naughty By Nature at the group's annual Roots Picnic, taking place June 1 at Festival Pier.
Last year's event was two-days long, but the Roots Picnic is now one day solidly-packed with an eclectic lineup.
Dan Gross
Not every band is praised by not only one, but both surviving members of Nirvana. Foo Fighters frontman Dave Grohl, the former Nirvana drummer, said on comedian Marc Maron's WTF podcast that he loved Philly rockers Bleeding Rainbow. Ex-Nirvana bassist Krist Novoselic posted his appreciation last week.
"We all really freaked out when we first saw the Krist Novoselic tweet about how he likes us," said Sarah Everton, who sings and plays bass and guitar in the band. "And then when we listened to Dave Grohl say he was really into us on the WTF podcast, we all lost it. We're all huge Nirvana fans."
Dan Gross
Five-time Wing Bowl champ Bill "El Wingador" Simmons will not be part of this year's 21st annual celebration of gluttony and strippers Feb. 1, says 94 WIP morning host, Angelo Cataldi.
Simmons is awaiting trial on a charge of cocaine distribution following his arrest last June in Gloucester County.
Dan Gross
Doylestown's Caroline Pla, the 11-year-old football player who was booted from the Philadelphia CYO football team for being female, sat down with Ellen DeGeneres on her Tuesday "Ellen" show. As she tells Ellen, more than 34,000 people have signed a petition at Change.org to ask the CYO to reconsider.
Here's a clip.
Dan Gross
Flyers wing Scott Hartnell and NBC1O meteorologist Sheena Parveen had drinks together Wednesday night at the Irish Pub (20th & Walnut).
Parveen was also seen hanging with Hartnell in the VIP area at Dusk at Caesars in November after the Operation Hat Trick charity game he organized at Boardwalk Hall to benefit Hurricane Sandy relief efforts.
Hartnell declined to comment through a Flyers spokesman on the Irish Pub outing or the nature of his relationship with Parveen, who did not return our email asking her about her connection to the hockey player.