Archive: January, 2008
"There are moments in the history of every nation when the future lies in the balance," says

George Shea

, president of the International Federation of Competitive Eating, of Wing Bowl 16 which begins in a few short hours. "This is just such a moment."

The fierce face-off between two-time defending champion Joey Chestnut and five-time champ Bill "El Wingador" Simmons, the local favorite who hopes to snatch the Wing Bowl crown from Chestnut's California head has rendered Shea "overwhelmed."

"My ability to contain the contents of my bowel is compromised. I am wearing a diaper to Wing Bowl," says Shea who adds that Wing Bowl 16 is "a critical turning point in our culture. " "The choices made here will determine the fate of all those who call themselves Americans," says the IFOCE boss whose league grants a provisional sanction to the Wing Bowl, but does not oversee the judging.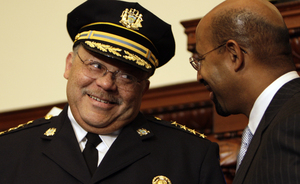 So we've now seen Police Commissioner Charles Ramsey's plan to attack crime, but how will he do as a radio host?
Listeners can find out at 9 p.m. Monday when he debuts "The Chief Charles Ramsey Show," which is currently scheduled to be a monthly program, along with Dom Giordano on The Big Talker 1210 AM WPHT.
The Beatoffs, featuring 94 WYSP morning host Kidd Chris and his crew, make their live debut Feb. 8 at Bootleggers (1936 MacDade), in Woodlyn, Delaware County, at the 30th birthday party of show regular Constantine. The group features Chris on guitar, sidekick Thomas singing, Blake from Sales on drums and DJ Egg Nog on bass. The group will also headline the second night of Protect and Serve, the Feb. 8 and 9 benefit concert for the family of slain officer Chuck Cassidy, at the FOP Lodge (1336 Spring Garden). The Feb. 8 headliner is Lauren Hart. Tickets are $20 in advance and $25 at the door. More info can be found here. Show organizers are Jonathan Mendte, son of CBS 3's Larry Mendte (a frequent Kidd Chris guest); Bill Roam, and Stan Nagle.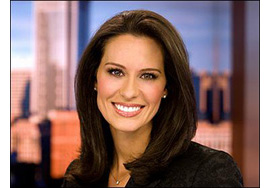 Updated with New Information 1/31

Alycia Lane filed a praecipe to issue writ of summons, typically a precursor to a lawsuit, against CBS3 Tuesday in Common Pleas Court. Lane, and her attorney Paul Rosen, have requested to depose CBS3 President Michael Colleran and News Director Susan Schiller. The legal filing also asks for Lane's CBS3 personnel file as well as any documents related to her Jan. 7 termination and any documents that reference her ex-husbands Dino Calandriello, Jay Adkins, as well as Dr. Phil McGraw, on whose show she cried, Prince Albert of Monaco, whom the New York Post's Page Six reported she had flirted with, and of course Rich Eisen, the married NFL Network anchor to whom Lane e-mailed bikini pics of herself, therefore upsetting his wife Suzy Shuster. Any documents pertaining to Shuster are also being sought by Lane.
Lane and attorney Rosen have also asked for any documents or personnel files pertaining to the firing by CBS3 of "any other anchor or reporter of Latina descent, African-American descent or the descent of any other minority group." Could Lane, dubbed the "Latina Bombshell" by the People Paper's Stu Bykofsky in 2003, be playing the race card?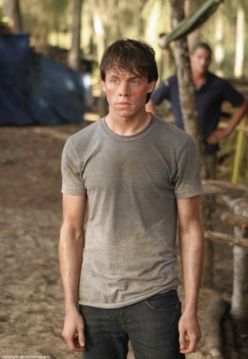 Northeast native Blake Bashoff, who graduated from George Washington High in 1999, will be seen on three episodes of "Lost" this season. The 26-year-old plays Karl, one of "The Others," on the ABC hit, which premieres tmorrow. Bashoff also recently made his Broadway debut in "Spring Awakening," in which he still stars.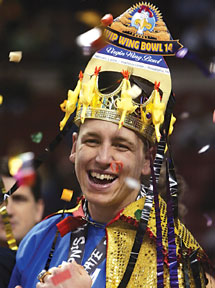 Win or lose, Joey Chestnut says Friday's Wing Bowl will be his last. The two-time champion told us exclusively Monday of his plans to retire from Wing Bowl as a competitor, but the 24-year-old says he hopes to return next year to cheer on someone else. "It's the biggest competitive eating party around," Chestnut says. "Maybe I'll be in someone's entourage," Chestnut tells us.

The San Jose State civil engineering major says his rigorous competitive eating schedule interferes with his studies. He also blames the sport and constantly being away from home for the recent breakup with his girlfriend of two years.

Chestnut isn't sure whether he will defend his Mustard Yellow Belt July 4 at Coney Island, N.Y., in Nathan's Famous International Hot Dog contest. Last year he defeated Japan's Takeru Kobayashi, bringing the title back to the United States.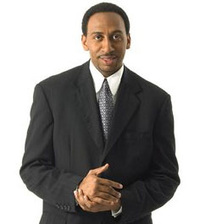 Six months after stripping him of his column, the

Inqwaster

on Friday fired

Stephen A. Smith

, citing job abandonment, we're told.

Inqwaster

editor

Bill Marimow

had no comment when reached moments ago. In August, Marimow axed Smith's column and asked him to stay with the paper as a sports reporter. Instead, Smith, an ESPN NBA analyst, took an unpaid leave for several weeks, and was at one point scheduled to return but has repeatedly failed to do so, we're told. Smith also hosts ESPN Radio out of New York along with former 610 WIP yakker

Mike Missanelli

.

As we reported several months back, Smith has hired a team of lawyers to deal with the Inqwaster in a legal dispute related to his loss of the column. Smith's counsel did not immediately return calls or e-mails today.

Bill Ross, local representative of the Newspaper Guild of Greater Philadelphia Local 10, has confirmed Smith's firing and says the union "will file a grievance and continue to defend him on our end as we also continue to cooperate with his private counsel." Efforts to reach Smith, who is now blogging were unsuccessful.
Dillinger Escape Plan

, the prog-metal band featuring Fishtown's

Liam Wilson

, (on the right in this photo) will perform on "Late Night With

Conan O'Brien

" on Feb. 6. The Upper Darby raised musician, 28, has twice been a contender for PETA's "Sexiest Vegetarian" award.