Celeb Spottings
Dan Gross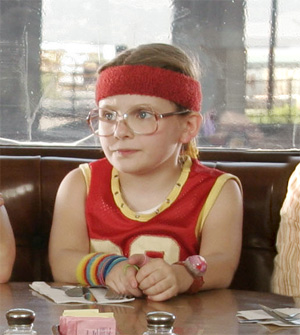 "Little Miss Sunshine" star

Abigail Breslin

accompanied CBS Evening News anchor

Katie Couric

on a visit to Children's Hospital of Philadelphia earlier this week to interview doctors and patients about cancer. The CHOP visit was taped for possible inclusion in "Stand Up to Cancer," the Sept. 5 hour-long telethon that will be simulcast on CBS, NBC, and ABC, and co-hosted by Couric,

Brian Williams

and

Charlie Gibson

.
Dan Gross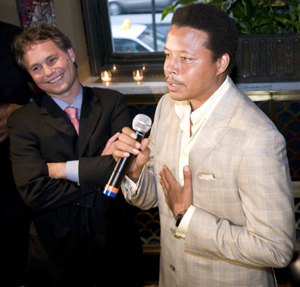 Terrence Howard is excited to go on tour when his CD comes out in September. Howard says he'll play Philly in October as part of the tour for his debut album. We caught up with the "Iron Man" and "Hustle & Flow" actor at a Tuesday-night party by Philadelphia Style at 10 Arts, chef Eric Ripert's new restaurant at the Ritz-Carlton. Howard's the cover story of the magazine's new issue. Howard, who lives in Lafayette Hill, addressed the crowd before his first single "Love Makes You Beautiful" was played.
The actor caught up with Jim Ellis, longtime swim coach and employee of the city's Department of Recreation. In the movie "Pride," Howard portayed Ellis, whose longtime pool at the Marcus Foster Recreation Center was recently closed. Ellis now trains swimmers at Kelly Pool in Fairmount Park and at LaSalle University's pool.
Chef Ripert says he's enjoying Philadelphia and loves the hour-long commute by Acela from New York. We asked Ripert whether viewers of Bravos' "Top Chef" could expect to see him next season and he cited a confidentiality clause he signed for the show indicating he could be sued for up to $2 million if he discusses it. "I don't have that kind of money," Ripert said, begging off discussing the program with us. Ripert was hanging out with BJ Spencer, who, along with husband Craig, owns the Ritz-Carlton and co-owns the Philadelphia Soul.
Dan Gross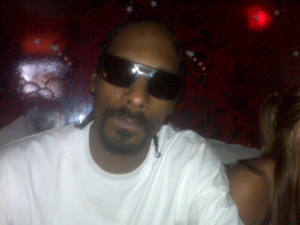 Snoop Dogg

took this picture of himself on the cell phone of Wired 96.5's

G-N Kang

late Tuesday night while the rapper partied at G (111 S. 17th) after playing the Festival Pier with

311

. Snoop partied till close in the club's Mogul Room where a seemingly endless parade of hotties, including Kang, and many notties dropped in to hang with Snoop and crew. Phillies

Ryan Howard

and

Shane Victorino

paid their respects to the rapper at the party sponsored by Landy Cognac. Snoop was scheduled to be there for less than an hour but hung until close. NFL Network analyst/former Iggle

Brian Baldinger

were among guests as were 100.3 the Beat's

Janita "Applebaum" Styles

and husband

Jessiah Styles

who were also celebrating his 35th birthday. Clothier to the Stars

Baba Taiye Renfrow

of Distante (1510 Sansom) could also be found hanging late in the club's VIP area.
Dan Gross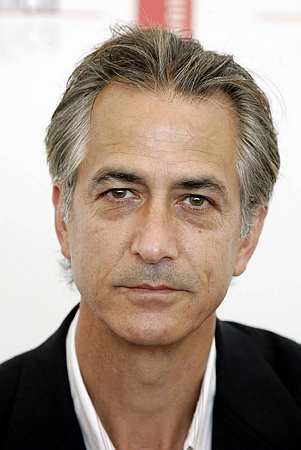 Don't be surprised if you see "Good Night, and Good Luck" star David Strathairn around town. The actor told a woman who approached him around 12th & Spruce Monday night that he has been working in town for about a week, though we're not quite sure on what. Strathairn, whose films also include "The Bourne Ultimatum" and "Eight Men Out" has worked here before, including starring in "Cherry Docs" at the Wilma in 2000, in 2002 in "Every Good Boy Deserves Favor" at the Kimmel Center and a show at People's Light and Theatre Company. His last agency says it no longer reps him and he has listed no current contact information with the Screen Actor's Guild.

UPDATE: It turns out Strathairn is in town for a reading as part of the PlayPenn festival being held this week at the Adrienne Theater (2030 Sansom). The annual event is staged to help playwrights develop new works. Strathairn will read "The Human Equation" by Peter Bonilla at 8 p.m. July 25. Tickets are free, but should be reserved in advance by calling 215-568-1434. The festival, intended as a vehicle for playwrights, chose to not make a fuss about, or even announce, the actor's participation. Visit playpenn.org for more information on the event, which runs from tomorrow through July 27.
Dan Gross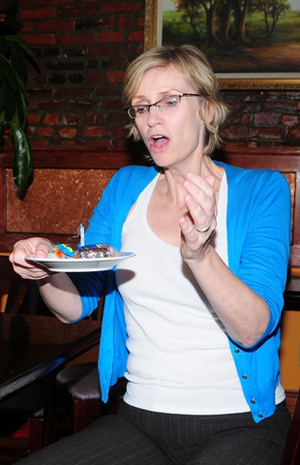 Jane Lynch, whose credits include "The 40-Year-Old Virgin" and "Best in Show," slurped oysters, one of her favorite foods, Friday at XIX at the Park Hyatt at the Bellevue. Lynch, here to receive the Artistic Achievement award from the 14th Philadelphia International Gay & Lesbian Film Festival, was a guest of Thom Cardwell, development Director for Philadelphia Film Society, which produces the festival, as were her "Tru Loved" director Stewart Wade, and festival shorts programmer Rob O'Neil. Lynch's co-star in "Tru Loved," Alec Mapa, will be town on Friday to receive the festival's GLBT Entertainer of the Year award. Sunday morning at Mixto (1141 Pine), Lynch was given a chocolate Tastykake with a birthday candle as a surprise from festival interim managing director Mark James for her 48th birthday, which was yesterday. Other guests, including Hollywood photographer Michael Childers and producer Jerome Hellman, here for the 40th anniversary tribute to "Midnight Cowboy" and its late director, John Schlesinger (also a past PIGLFF artistic achievement winner), chimed in, singing birthday wishes to Lynch. She received a gift of personalized note cards from Fabulous Stationery from IMPAX Marketing's Jay Arnold, a host of this year's festival.
Dan Gross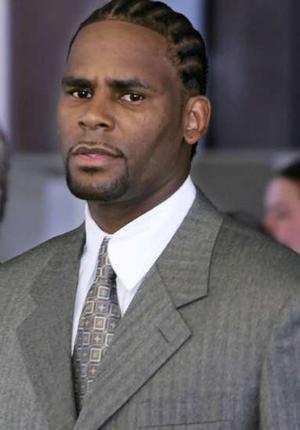 R. Kelly partied late night Saturday at G (111 S. 17th), where the R&B star, recently cleared of child-porn charges, showed up with an entourage of eight, including a spiritual adviser, and sat in the club's Mogul Room, inside a bank vault. Kelly also worked the crowd and invited people into the Mogul Room to party with him and his crew.
Dan Gross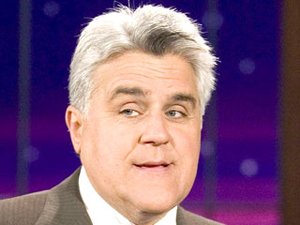 Car collector Jay Leno got to test drive a couple of classics at the new Simeone Foundation Museum (6825 Norwitch) of antique race cars while visiting Saturday. The Southwest Philly destination contains one of the world's greatest collections of racing sports cars and Leno, who on Saturday played Caesars in Atlantic City, showed up with wife Mavis and filmed a bit about the museum for his Web site. Not everyone is allowed to take the classic cars for a spin, but the "Tonight Show" host got behind the wheel of the 1953 Cunningham that won at Sebring, a 1929 duPont that ran at Le Mans and a rare Cobra Daytona Coupe.
Dan Gross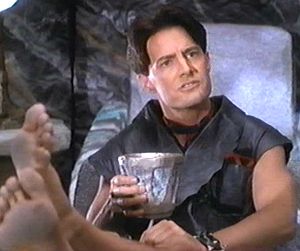 Kyle MacLachlan's not nearly as creepy as many characters he's played. The "Desperate Housewives" actor sounded frightened by our description of the Mutter Museum (19 S. 22nd) Thursday night at a party for opening festivities of the Water Club, Atlantic City's luxury hotel by Borgata.

MacLachlan, a longtime collaborator of the Pennsylvania Academy of the Fine Arts-educated David Lynch, asked us for recommendations for sights to see Friday when he planned to spend the day in Philadelphia. We learned MacLachlan's also a good impressionist as he greeted "Access Hollywood's" Maria Menounos with a "Hello Maria," as a convincing Gov. Arnold Schwarzenegger. Former "SNL" star Jimmy Fallon, who takes over "Late Night" from Conan O'Brien next year, says he's preparing by honing his stand-up skills. Fallon, who's meeting with potential writers, told us he's worried only about the first show, but thinks after that he'll have a better sense of how it's gonna work and what he wants to do. Singer Idina Menzel toured the hotel's indoor pool area as the reception was winding down. She performed that night at the Borgata's Music Box Theater.


Chef Wolfgang Puck, who has the American Grill at Borgata, was also at the Water Club this past weekend signing cookbooks and shopping at the Hugo Boss store for an upcoming trip to Europe. Store owner Norman Vosko gave Puck a suit, which he accepted on the condition that Vosko and wife Denise would have a free meal at one of his restaurants in Las Vegas during an upcoming trip there. Puck told Vosko that if they didn't take him up on the free dinner, he'd ball up the suit and ship it back to him. MacLachlan also picked up a suit at the store. Before the party, Menounous, actress/model Molly Sims and Victoria's Secret hottie Selita Ebanks stopped at the Hearts On Fire store at the Shoppes at The Water Club where Menounos and Harvey Rovinsky, Bernie Robbins owner, and a partner in the HOF store, talked football. They agreed to disagree as Bostonian Menounos is a stinkin' Pats fan, and Rovinsky lives for the Iggles. Menounos told us she had never been to Philadelphia, but she was sure to point out that in the past week, she'd eaten five steak and cheeses, as cheesesteaks are called in Boston. She certainly didn't look like it. There are no cheesesteaks at Izakaya, chef Michael Schulson's new Japanese pub at the Borgata, which some Water Club guests were invited to preview Thursday. Schulson, chef/star of Style Network's "Pantry Raid," opens Izakaya July 8. It's his first restaurant. For now. The chef, formerly of Stephen Starr's Pod and his New York Buddakan, is living with family in Margate overseeing the Izakaya opening, and told us he has a lease on a high-end Japanese restaurant near the Kimmel Center, but wouldn't give a name or location.