Naughty by Nature's Treach (a/k/a Anthony Criss) took to Twitter last night to fire bandmate Vinnie (a/k/a Vin Rock a/k/a Vincent Brown) with some choice expletives.
"Vinnie from NAUGHTY BY NATURE is Officially FIRED!! Anything he does besides shows til Sept is Frugazy!! F--- him & the Ground he Walks!!" Treach tweeted.
Vinnie apparently didn't know he was ousted from the group, tweeting, "I'm waking to drama. Spoke to my publicist. Silence is Golden. In the meantime Business 101: You can't Fire the Owner ;-)"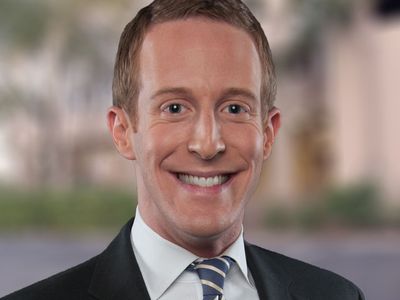 George Spencer is the newest addition to the NBC10 family, coming to Philly from WFTV, an ABC-affiliated station in Central Florida. Spencer will be a reporter at 10.
Spencer is a smarty pants, graduating from Princeton with a major in political science. No word yet on how much time he spent in the Philly area while down at that little school in Jersey. He attended Columbia University Graduate School of Journalism, before going to work at New York 12, covering the Bronx and Brooklyn. Spencer is orginally from San Antonio, Texas.
"The Office" star Rainn Wilson, who plays onetime assistant (to the) regional manager Dwight Schrute, threw a Twitter hissyfit on Friday night after he and six members of "The Office" were stranded at Philadelphia International Airport. Wilson was headed to " 'The Office' Wrap Party," a massive gathering of "Office" fans in Scranton, where the show takes place, to mark the end of the NBC sitcom's final season. Co-stars Jenna Fischer and John Krasinski were there, as well as surprise visitor Steve Carell.
Wilson's connecting U.S. Airways flight from Philly to Scranton left 10 minutes early, eliciting a tirade from the actor. "We're being forced to rent cars and drive to Scranton from Philly. Does the CEO of @USAirways want to join us? I will fondle him angrily," Wilson tweeted.
He added, among other tweets: "I'm going to take a dump on a @USAirways plane's windshield. In the shape of the @Delta logo."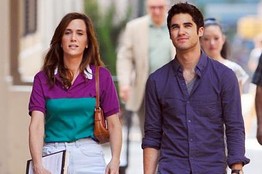 The trailer for Kristen Wiig's first big post-"Saturday Night Live" movie arrived recently, and it's set right downashore.
"The Girl Most Likely" features an on-the-edge Wiig who is forced to move back into her mother's (Annette Bening) Ocean City, NJ pad, where she meets (and sleeps with) "Glee's" Darren Criss. There's not much of Ocean City to see in the trailer, but there is a nice shot of the 34th Street Welcome sign and the ferris wheel at Gillian's Wonderland Pier (aw! Memories!).
"The Girl Most Likely" is set for July 18 release.
Dana Mulranen, a student at Temple's Tyler School of the Arts, designed an ad that PETA will use as a billboard during this weekend's Kentucky Derby and throughout the rest of the Triple Crown season. The ad will travel around Churchill Downs, starting today and going throughout the Kentucky Derby weekend.
"Dana's was the clear stand out," said Kathy Guillermo, senior vice president of PETA, who chose Mulranen's ad from a pile of entries. "It said, in one image, everything that's wrong with horseracing."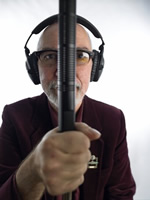 Keith Brand, the Sunday morning host of WXPN's Sleepy Hollow, is retiring after 27 years at the mic.
"I think he wants his weekend back. It's hard to be a producer and DJ and do it every week," said XPN program director Bruce Warren. "He's doing really well at teaching [at Rowan], he's doing some production at NPR, he's into sound and he wants some of that time to recoup to do something else. That's great. It's an end of era."
Warren said that he, Helen Leicht, Chuck Elliot and even Sleepy Hollow alum David Dye will fill in for Brand until they find a replacement, but he admits that replacing Brand will be tough. "Anybody can make a playlist but it's communicating that playlist and engaging the audience and setting that tone," Warren said. "Keith had the amazing ability to go from a French pop song to Roxy Music to Cat Stevens quite elegantly. That takes a lot of work."
Camden's Sophisticated Sisters did their city proud last night on ABC's "Dancing with the Stars," doing a routine to Beyonce's "Get Me Bodied."
The troupe's leader, Tawanda "Wa-Wa" Jones, is not stranger to the spotlight. She was recently nominated for a CNN Heroes Award.
Word to the wise: if you have things to do today, don't go to their "Watch Us" page because you'll spend a lot of time being impressed by these drilling girls.
AT&T Spotlight Performance - Camden...
by GrinyasEntertainment
WIP/KYW Newsradio's Spike Eskin (son of Howard) proposed to gal pal Valerie DiBaggio in the photo booth at North Bowl.
"I thought it would be a fun way to capture the moment. Of course, the second picture she looks stunned, and the third and fourth are her head buried in her hands freaking out while I laugh and talk to her," Eskin told me.
"It turned out very well. She was actually so stunned she took the ring and put it on her own finger without saying yes. She doesn't remember any of it."
Benj Pasek, who grew up in Ardmore, is having a really good day. The 2003 Friends Central grad is nominated for a Tony, along with writing partner Justin Paul, for Best Original Score (Music and/or Lyrics) Written for the Theatre for their work on "A Christmas Story," the musical adaptation of the beloved holiday flick. "A Christmas Story" was also nominated for Best Book and Best Musical.
"It's the craziest day of my life. I've never gotten more text messages in my life. It's so overwhelming," Pasek told me
He continued that he always watched nominations, and it was surreal knowing his name could be called (of course, he didn't expect it and was "shocked" by the announcment). "When you write a show that's nominated for best score, best book and best musical, you know your show really resonated with people," Pasek said.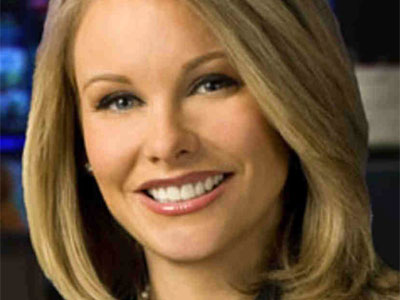 Eyewitness News anchor Susan Barnett is leaving CBS3 and the CW Philly. Barnett has been at CBS since 2006, anchoring the evening newscasts since 2008. Barnett anchored the 5, 6 and 11 p.m. on CBS, and the 10 p.m. broadcast at the CW Philly. Her contract expired in March.
"I have decided to not renew my contract with the stations at this time. I am incredibly thankful for having been a part of the CBS Philly family, but I feel that this is the right decision at this time," Barnett said in a statement.
Barnett had been noticeably missing from the evening broadcasts, which she co-anchors with Chris May, for some time, tweeting that she had pneumonia. (Barnett, by the way, was legitimately sick, coming down with something after she returned from covering the Pope succession.)