Splitsville
Dan Gross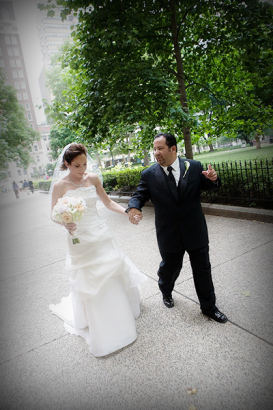 After less than a year of marriage, Q102's Diego Ramos and wife Jennifer Rightmyer are divorcing, the Booker Show co-host confirmed yesterday. "Jen is an amazing woman and I wish her nothing but the best," said Ramos, adding that the couple separated about a month ago. He declined to discuss specifics about the parting. Ramos and Rightmyer, a former teacher at Coatesville High School, were married in June and honeymooned in Maui. The pair were engaged in January 2007, after having dated for less than a year.
Photo courtesy of Leapfrog Photography.
Dan Gross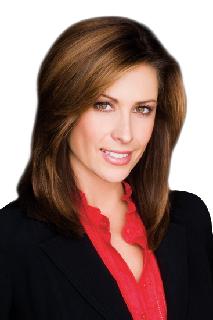 Fox 29 anchor Kerri-Lee Halkett and NBC10 reporter Jamison Uhler recently broke up, Halkett confirmed this morning, providing no additional details of their split. Friends of the former couple say it was quite amicable and they remain friends, chatting regularly and still hanging out sometimes, though both are free to date others.
The anchor's vacationing in St. Thomas with her son Van and other family members. "I'm not dating anybody," she said, adding that she's busy working on a children's book due out next year and training for a "Dancing with Celebrities" event going on locally which also involves incoming Fox 29 meteorologist John Bolaris. "Who's got time for a relationship," Halkett asks. Uhler, who despite his relationship with Halkett was featured as a Daily News Sexy Single this summer, declined comment on the split, citing station policy.
We reported in March that the couple had began dating in January.