Scandals
Dan Gross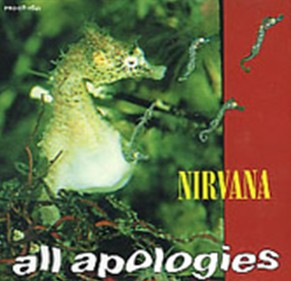 Larry Mendte

continued his Summer Apology tour Sunday night at the Irish Center (Carpenter & Emlen) in Mount Airy. Mendte, with Fox 29 anchor wife Dawn Stensland, addressed a crowd at a fundraiser to save Sunday Irish radio shows. He apologized for his actions and asked the Irish community, whom he called his extended family, for forgiveness. The former CBS 3 anchor on Friday pleaded guilty to a felony charge of illegally accessing Alycia Lane's private e-mails, and later apologized while also admitting to having had a flirtatious, unprofessional and improper relationship with Lane. Michael Bradley, president of the St. Patrick's Day Parade Committee, introduced Mendte by saying, "Here is a man who has done 99 great things in his life but he's only being remembered lately for one mistake he's made." Mendte got a rousing hand from many in attendance, but one of our readers said he felt the apology was "pathetic and really had no place being part of this event."

In other Lane/Mendte news, Fox 29 meteorologist John Bolaris, a good friend of Lane's, has been lobbying station management to hire her there. While it might be a nice ratings stunt to awkwardly pair her at the anchor desk with Stensland, we're told Lane's hire there is unlikely. A Fox 29 spokeswoman says the station has no news at this time. Meanwhile, Bolaris got a shout-out in an interoffice e-mail sent by Fox 29's Dave Schratwieser praising the station's team effort in covering the Mendte/Lane story on Friday. Apparently, Bolaris texted Lane, who got her attorney, Paul Rosen, to do a live hit with Schrat after his news conference.
Dan Gross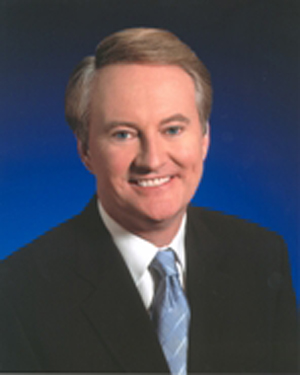 We highly doubt he'll show up to collect any statues, but Larry Mendte will be permitted to be nominated for and/or win regional Emmys this year, Susan Buehler, president of the mid-Atlantic chapter of the National Academy of Television Arts and Sciences, announced yesterday. Last week, we reported that some on the local NATAS board expressed concern about Mendte's nominations following his being charged with a felony by the U.S. Attorney's Office, which alleges he hacked into former colleague Alycia Lane's e-mail more than 537 times over six months. The charging document also alleges that Mendte provided info obtained in those e-mails to the Daily News. In recent years, Mendte has won dozens of Emmys, and we're told he submitted more than 20 stories for consideration this year."NATAS has no authority involving itself in the personal situations of its members or entrants. None of the work entered by Larry Mendte is connected to his criminal case, which is still being adjudicated," Buehler saidin the statement. Entries already have been judged, out of the Philadelphia-market area, and nominations will be announced Aug. 5.
Dan Gross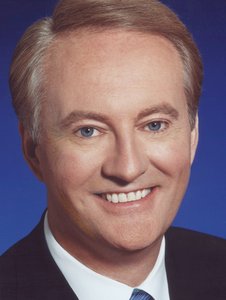 Does CBS 3 have no choice but to fire Larry Mendte in order to defend itself against Alycia Lane's current wrongful-termination suit against the station? "If they don't get rid of Mendte somehow, they're going to have a problem," says local attorney J. Conor Corcoran, who does not represent Mendte or Lane.
Mendte is currently benched by the station pending further investigation by federal authorities as to whether he illegally hacked into Lane's private e-mails. He has not yet been charged with a crime. CBS 3 fired Lane in January during the fallout from her New York arrest on charges that she assaulted an NYPD officer. Even though the assault charge was later dropped, she was terminated by the station. She filed suit, by form of writ of summons, a less common method of initiating a lawsuit, in late January.
Corcoran says that CBS 3 would be shooting itself in the foot by not firing Mendte, as Lane's civil attorney, Paul Rosen, could point to a double standard as to why his client was fired and Mendte was not. Both anchors, like nearly everyone in local television, had a morals clause in their contracts. A CBS 3 spokeswoman had no comment yesterday other than to say that the station is cooperating with authorities and that Mendte will not be on the air pending investigation.
Dan Gross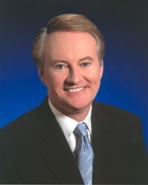 There's never a dull moment at CBS3.

Lead anchor Larry Mendte is under investigation by the FBI over allegedly reading personal e-mails of his former colleague Alycia Lane without her permission., the Inquirer reported last night. This comes just five months after Lane was fired by the station after being arrested in New York and charged with hitting a female police officer for which she was later cleared and her case remains in a prolonged period of dismissal.


"On Thursday federal investigators approached Larry Mendte as a result of claims made by Alycia Lane. Larry's cooperating fully with the investigators and hopes to promptly reach a resolution of this matter," said Mendte's attorney Michael A. Schwartz.

Schwartz said that on Thursday afternoon FBI showed up at Mendte's Chestnut Hill home where he lives with wife Dawn Stensland, a Fox 29 anchor, and took "computer related materials," and couldn't elaborate as to how he was aware the complaints came from Lane. Lane's attorney Paul Rosen told the Inquirer his client didn't make any claims and the feds are acting on their own. Rosen did not return our request for comment last night. Mendte did not return a voicemail message left on his cell phone last night. Schwartz was not sure when Mendte may be back on the air at CBS 3. "Late this week CBS 3 became aware of an investigation by the U.S. Attorney's Office regarding anchor Larry Mendte," a station spokeswoman said in a statement. "CBS3 is cooperating fully with that office in this investigation." Mendte arrived for work Friday, but did not appear on the 6 or 11 p.m. newscasts.



Schwartz, of the Pepper Hamilton firm, was retained Thursday by Mendte. He knows both sides of this fence, having previously worked for 14 years at the U.S. Attorney's Office in Philadelphia, leaving for private practice in February.
Dan Gross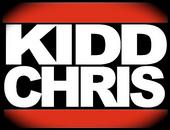 Kidd Chris is hinting at a possible radio return on his website, which features an animated version of the former 94 WYSP host hung on a cross. Along with the cartoon is the definition of the word "resurrection" and the statement "Keep watching," signed by the jock who still has not spoken publicly about his May 16 firing from 'YSP. As we reported exclusively he was fired over repeated airings of a racist song, "Schwoogies," sung to the tune of Blondie's "Call Me," which his guest Lady Gash performed in studio in March.
Dan Gross
Page Six today retracted its April 23 report that the local fiance of

Gregg "Opie" Hughes

of XM Satellite Radio's

Opie

&

Anthony

show, made a sex tape with Chester County "Jackass"

Bam Margera

. The paper, which used information from

Steppin' Out

's

Chaunce Hayden

, stated that "There is no sex tape. Further, Hughes' fiancée has never met the MTV star." Margera, who declined comment for our April 24 story, went on O&A's show that morning and denied any such tape exists, which Opie had sworn the day before. Opie's fiancee is

Lynsi Smigo

, a 25-year-old Archbishop Ryan grad and former Drexel student who lives with Opie in New York. They were engaged in September. Smigo and Opie are seen here in an undated photo posted by satellite radio blog Orbitcast. Margera by the way does have a sex tape out there, a brief video of him and former fiance

Jenn Rivell

getting it on, that was included on some copies of his "Haggard." DVD. Savvy web surfers can find that one online.