Celeb Spottings
Dan Gross
Jamie Foxx is lunching now on mussels at Stephen Starr's Parc on Rittenhouse Square where he also ate this weekend. The Oscar-winning actor is in town getting ready to start shooting "Law Abiding Citizen," in which he plays a district attorney. His lunch companion is the film's director F. Gary Gray.
Dan Gross
Jamie Foxx

made a surprise appearance Saturday night to perform with

Ludacris

at the Electric Factory in a show presented by Wired 96.5. Foxx later hung out at G (111 S. 17th) partying with Wired's

G-N Kang

and friends. The actor/musician is here for "Law Abiding Citizen" co-starring

Gerard Butler

which director

F. Gary Gray

starts shooting in the area next week.

Dan Gross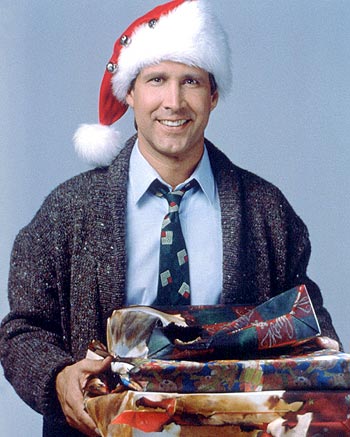 Poison guitarist C.C. DeVille with model Shannon Malone and their baby daughter did some holiday shopping at the King of Prussia Mall Thursday night...Embattled former state Sen. Vince Fumo lunched with former flame Roseanne Martin this afternoon at Smith & Wollensky at the Rittenhouse. And Del Frisco's (15th & Chestnut) has been full of Eagles in the past few days. A.J. Feeley, Stewart Bradley, Brent Celek, Kevin Curtis and Kevin Kolb were all in for dinner or lunch as were former Iggles Bill Bergey, Mike Quick and Sean Landeta. And now that we've reported such hard-hitting vital news, we can bid you farewell. We'll be back Jan. 5 but, should any breaking news merit a post, we may write something here before then. Whatever you celebrate, enjoy it and have a Happy New Year.
Dan Gross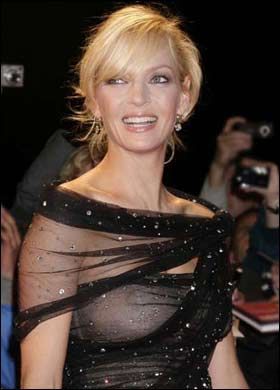 Uma Thurman

was among the holiday shoppers at the Black Angus Antique Mall in Adamstown yesterday afternoon. We're told the "Kill Bill" beauty, bundled for winter, with children and a few friends in tow, picked up a belt buckle among her purchases at the Lancaster County attraction, and told merchants she had "always wanted to come to the Black Angus to look for treasures."
Dan Gross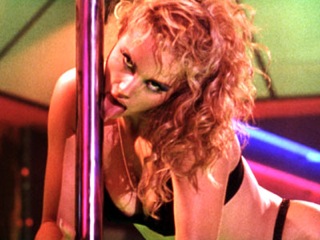 A loyal friend kept people from taking cell phone pictures of Ryan Howard

as

he hung out Wednesday night at Lou Turk's (500 Pawhattan), a strip club in Essington. Not surprisingly, Howard attracted lots of attention from the topless dancers. Sources say the Phillies slugger spent a fair amount of time in a private dance area with one of the ladies. We're told Howard was friendly to those patrons who could get past his hulking friend to say hello to the World Series champion. On Friday, a co-owner of the club emphatically denied that Howard was there, which is not surprising, as many strip clubs keep their clients' identities quiet.
Dan Gross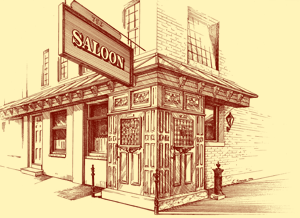 Joe Biden

's been to Saloon (750 S. 7th) many times over the years, but last night's visit was a little different. Around 6 three silver Chevy SUV's with Maryland tags pulled up to the restaurant and stopped traffic to get the cars in place. Out emerged the Vice President-elect with Willow Grove raised wife

Jill

, Biden's brother

Frank

and another woman. The Italian restaurant was only alerted about the party around 15 minutes prior to their arrival. The Bidens dined in a secluded area upstairs with Secret Service nearby, downstairs and also more agents on patrol along 7th Street outside.
Dan Gross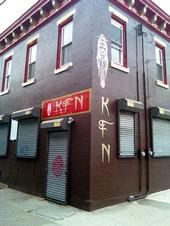 Jimmy Fallon was in town earlier today shooting a video with The Roots at the bar Kung Fu Necktie (1250 N. Front) in Fishtown. We're told whatever they shot will be used in some way to promote the former "SNL" actor's takeover of "Late Night," which is scheduled in June 2009 when Conan O'Brien takes over the "Tonight Show," from Jay Leno.

Dan Gross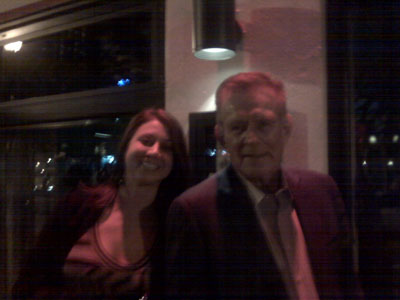 After calling the World Series win Wednesday, Fox Sports broadcaster Tim McCarver stuck around town through the Phillies festivities Friday. Here's a shot of the former Phillies catcher and a friend as they left dinner at Stephen Starr's French bistro Parc on Rittenhouse Square.