Miami Heat superstar LeBron James is teaming up with Starz for a new sitcom set in North Philadelphia. One is an NBA star, while the other is not. Think of it like an "Entourage" for the NBA.
Joining James behind the scenes are Maverick Carter, James' friend and business partner; legendary TV producer Tom Werner ("Roseanne," "The Cosby Show") and actor Mike O'Malley, who will serve as executive producer and writer. Paul Wachter will also join them.
So why Philly? "More people can relate to it," Carter said, who added the show is not autobiographical.
Whoopi Goldberg can add another accolade to her already-full awards shelf. Temple's School of Media and Communication will bestow the Lew Klein Excellence in the Media Award on Golberg on October 17. Previous honorees include Matt Lauer, Robin Roberts and Anderson Cooper.
The award is named after Lew Klein, a broacast legend and Temple adjunct.
Joining Goldberg on the dais will be alumni award winners, including, E. Steven Collins, director of urban marketing/external relations at Radio One Inc.; 6ABC reporter David Henry, ESPN anchor Kevin Negandhi and Deborah Veney Robinson who is the senior communications officer for external communications for the Bill & Melinda Gates Foundation.
Former Phillie Lenny Dykstra is a firsttime grandpa.
Dykstra's son, minor league baseball player Cutter Dykstra, and actress fiancee Jamie-Lynn Sigler welcomed a baby boy yesterday afternoon.Sigler, most famous for her role as Meadow Soprano on "The Sopranos," got engaged to Cutter in January and announced their pending baby joy in February.
"Both mommy and baby are great!" a rep told Us Weekly.
They officially tied the knot last month but South Philly's own Amber Rose and rapper Wiz Khalifa had their official wedding ceremony in Pennsylvania this weekend.
Juicy J performed, while DJ GQ and DJ Bonics held down the decks. According to various Instagram pics, the Pittsburgh-born and raised Khalifa wore a purple suit jacket. Former Delilah's Den dancer Rose showed off her wedding attire in a video (see below) of her twerking, along with the caption, "Only bad b-tches twerk the night before their wedding."
Khalifa and Rose, who used to be Kanye West's arm candy, have been dating since 2011. Khalifa proposed to Rose last year. Their first child, Sebastien "The Bash" Taylor Thomaz, was born in February.

On Thursday, Cole and Heidi Hamels threw their fourth annual Diamonds and Denim charity fundraiser, benefiting education in Philadelphia and Malawi, Africa, at Vie, on North Broad.
Lots of Cole's teammates (and some former "Bachelor" and "Bachelorette" contestants) helped the Hamelses raise cash, and they did well by the high-class yet casual theme. Jonathan Papelbon rocked a fly rhinestone bow tie. John Mayberry Jr. GQ-styled in mustard pants and a navy button-down. Mike Adams donned a fly blue-plaid blazer with matching blue-and-white sneaks.
But who took top-dressed honors, according to the man of the hour?
The trailer for "McCannick," starring Chestnut Hill's David Morse, Warmnister's Mike Vogel ("Under the Dome") and "Glee" star Cory Monteith, who died last month from a combination of heroin and alcohol hit the internet today.
The film, shot last year, is clearly features Philadelphia prominently. Morse plays a cop on the hunt for hustler and drug addict Simon Weeks (Monteith).
Director Josh C. Waller fondly remembered his time in Philadelphia with Monteith shortly after the star's death. Monteith would run through the streets of Philadelphia and SEPTA tunnels for two or three days before heading back on red eye to L.A. to shoot "Glee" week after week.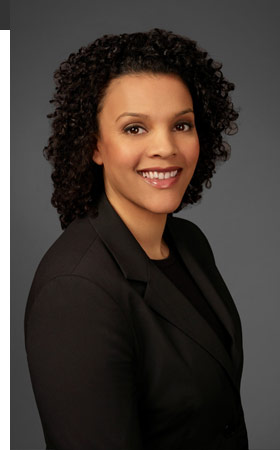 Al Jazeera America has a jones for Philly-based journalists.
Sarah Hoye, a multimedia journalist who formerly worked as a Philly-based CNN correspondent, was recently named the newest correspondent on Al Jazeera's "America Tonight," the station's flagship news magazine program. Hoye and new hire Michael Okwu join the four previously announced "America Tonight" correspondents, including Sheila MacVicar, Adam May, Lori Jane Gilha and Christof Putzel, and special correspondent Soledad O'Brien. Joie Chen will host the show.
"It's always been my goal to report on the stories Americans want to hear," Hoye said in statement. "Joining Al Jazeera America is a great opportunity for me to lend a voice to those who need it most."
Actress Zooey Deschanel traveled around the area to investigate her Lancaster County Quaker relatives' involvement in the abolitionist movement in TLC's "Who Do You Think You Are?" airing tonight at 9.
With the help of Ancestry.com, Deschanel discovered that her great mom-mom Sarah Pownall was involved in the underground railroad. While learning about her fam, Deschanel visited the Free Library of Philadelphia and Friends Historical Library in Swarthmore, along with the Lancaster Historical Society in Lancaster and Pownall's land in Christiana, Lancaster County.