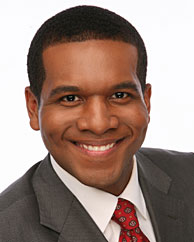 Fox 29 has hired Weather Channel morning anchor Scott Williams as its new chief meteorologist, finally installing a permanent replacement for John Bolaris who left the station in January.
Williams will do weather on the 5, 6 and 10 p.m. newscasts and starts on-air June 4 a station spokeswoman confirms.
While Williams hasn't worked in Philadelphia, he certainly enjoys the city's musical output. His Weather Channel bio lists "Love" by Musiq Soulchild and "End of the Road" by Boyz II Men among his favorite songs.
Two local faces will be seen on NBC's "Love in the Wild," premiering at 9 p.m. June 5.
The show, hosted by Jenny McCarthy, pairs up singles in the Dominican Republic. The couples compete in physical challenges and decide whether to stay coupled or try a better romantic or competitive match with a member of another couple.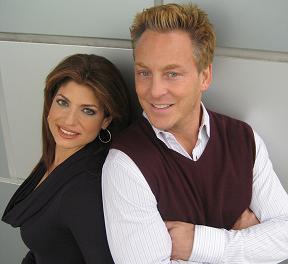 Former CBS 3 reporter/anchor Tamsen Fadal and former personal trainer Matt Titus are divorcing after nearly 5 years of marriage, the New York Post reports.
The pair started a matchmaking business called Love Consultants and have written several relationship books together and appear regularly on TV talking about love.
Fadal and Titus now live in New York where she works in morning TV at PIX11 but they met in Philadelphia where he worked as a trainer and briefly owned a cosmetic enhancement salon.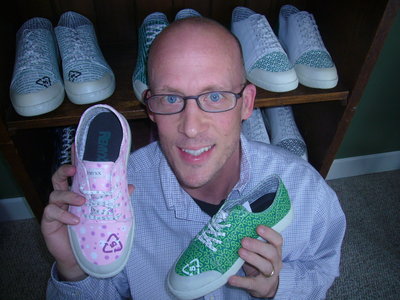 Cherry Hill native Gary Gagnon seeks funds for his line of recyclable sneakers from ABC's "Shark Tank" on Friday (8 p.m., 6ABC).
The former Moorestown High vice principal moved to North Carolina 10 years ago and has invented what he calls the only "Landfill-Free Sneakers." Gagnon's REMYXX sneakers are 100 percent recyclable.
Jay-Z will join Mayor Nutter atop the Art Museum steps at 10:30 Monday to announce a multi-day concert festival called Made in America over Labor Day weekend.

It is unclear whether the event will be held on the Parkway or elsewhere.
Jay-Z posted this video featuring the Philadelphia skyline, screaming fans and a microphone, on his website Friday.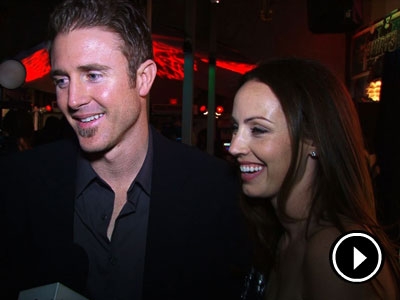 A good chunk of the Phillies roster showed up to support the Utley All-Star Animals Casino Night Thursday at the Electric Factory.
Rehabbing Chase Utley and wife Jen mingled with the 500 guests who included Roy Halladay, Jimmy Rollins, Vance Worley, Cole Hamels, Shane Victorino and Electric Factory owner and Utley's pal Larry Magid. The event raised $400,000 for the Pennsylvania SPCA's Etana Fund.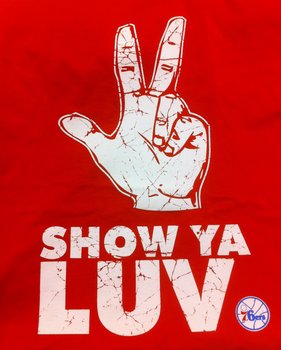 This item has been updated.
A crew of Sixers, including Andre Iguodala, Spencer Hawes and Lou Williams celebrated their playoff series defeat of the Bulls Thursday night at Delilah's (100 Spring Garden) partying in a VIP area of the gentlemen's club.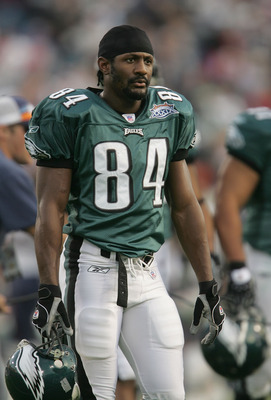 Freddie Mitchell has filed a civil suit against his co-defendants in his federal conspiracy and tax fraud case.
The former Eagles wide receiver brought a U.S. District Court for Eastern Pennsylvania case against Jamie Russ-Walls and Richard Walls, of Bensalem, alleging fraud, breach of contract and infliction of emotional distress. The suit cites that Mitchell, best remembered for his 4th & 26 catch against the Packers in a 2004 playoff game, has suffered embarrassment, been cost business opportunities and required medical or psychological attention due to being implicated in the federal court matter in which the couple took advantage of him and defrauded him.
In April 2011, a Florida grand jury indictment charged that Mitchell worked wih the Walls to bring pro athletes to their tax business which the government says falsified wage and tax statements to make it seem their clients were owed refunds ranging from $170,000 to nearly $2 million.