Watch Zach Galifianakis help CBS 3's Katie Fehlinger do the weather Tuesday when he and Will Ferrell stopped by the "Talk Philly" set to promote their film "The Campaign," out Aug. 10.
About 20 sandwiches from Tony Luke's (Front & Oregon), including cheesesteaks, roast pork, chicken Italiano and veggie hoagies, awaited the actors at CBS 3.
The pair ate some and also took the leftovers along with them on their next "Campaign" stop in Washington, D.C.
Director Robert Luketic let Mayor Nutter call "Action" on the South Philly set of "Paranoia" Tuesday afternoon.
Nutter watched actors Richard Dreyfuss and Liam Hemsworth, who play father and son, shoot a scene in the corporate-espionage thriller.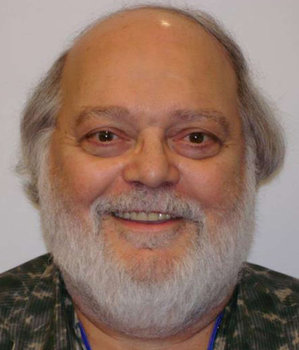 Funeral services have been set for beloved WDAS personality Joe "Butterball" Tamburro.
A funeral Mass takes place at 10 a.m. Thursday at the Cathedral of Ss. Peter and Paul (18th & Benjamin Franklin Parkway).
Tamburro, who worked at WDAS for 50 years, died Friday at age 70. He had been suffering from heart disease and diabetes.

The forecast calls for babies for not one, but two NBC10 meteorologists.
Michelle Grossman is expecting a boy in December, her first child with NBC10 digital manager Jamie Simmons, who is at the London Olympics as technical lead for the NBC-owned TV stations. The pair married earlier this summer.
Miley Cyrus has become a regular at Hollywood Tans (1107 Walnut) while in town with fiance Liam Hemsworth who is shooting "Paranoia" around town with Richard Dreyfuss and Josh Holloway. Harrison Ford and Gary Oldman should arrive any day to begin work on the corporate espionage thriller.
The singer/actress stopped at the tanning salon Wednesday night and tanned in the HT 60 booth and bought a $49 bottle of Beautiful Disaster bronzer. Cyrus returned Thursday evening to tan again.
Will Ferrell and Zach Galifianakis will be in town briefly on July 31, stumping for "The Campaign," their political comedy opening Aug. 10. Their exact whereabouts are as yet undetermined.
The film stars Ferrell as a longtime party-boy congressman and Galifianakis as the meek family man who becomes his first serious challenger.