Archive: September, 2010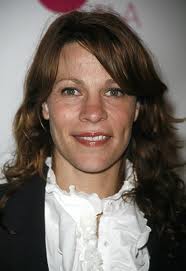 Lili Taylor says she went after "Future Weather" rather than the indie film going after her.
Taylor, whose many credits include "Six Feet Under" and "Say Anything," was a juror on a Nantucket Film Festival screenplay contest and chose writer/director Jenny Deller's script.
"I met her at the festival and said I'd love to grab a coffee with you and talk to you, and it just worked out naturally," Taylor told us Friday. In the film, she plays a science teacher who develops a special relationship with a girl obsessed with global warming.
Kendra Wilkinson and Hank Baskett celebrated his 28 birthday Saturday night at Davio's (111 S. 17th) where the couple went for cheesesteak spring rolls. The Eagles wide receiver had a ribeye while the Playboy Playmate went for buffalo mozzarella salad and a filet. The couple shared a dessert and tipped generously, we're told...
...Also Saturday night, Charles Barkley and Chef Georges Perrier made an interesting pair at Del Frisco's (15th & Chestnut) where they were joined by Perrier's wife Andrea and another couple. As usual Sir Charles was quite gracious to fans and was happy to pose for pictures.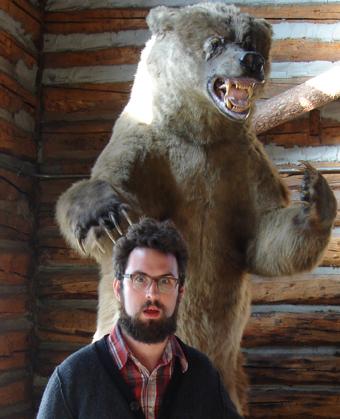 Fishtown's Doogie Horner took the $1,000 prize and the title of Philly's Phunniest Tuesday night at Helium Comedy Club (2031 Sansom). Horner, who made it pretty far on NBC's "America's Got Talent," has been doing stand-up four years. He's a writer and designer for Old City's Quirk Books. Horner, 30, told us it was hard coming up with only 90 seconds of material for "America's Got Talent," but it was a great experience overall. Horner's cheering section at Helium Tuesday included his wife Jen Thwing who he incorporates into his act but not too badly. "I'm smart enough not to make too much fun of my wife," Horner said after his victory. Luke Cunningham took second place and Aaron Hertzog came in third at the contest which was hosted by the very funny Steve Gerben.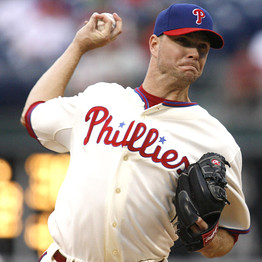 Phillies reliever Ryan Madson and wife Sarah have gone green. The couple has hired Main Line's Caledonia Renovations to make the Wayne home they bought in April more eco-friendly.
The couple and their kids won't move in until work is done, which Caledonia's John Kelly expects to take about 10 months.
"We try to keep as much of the existing house there and build from the platform as we can," said Kelly, whose company is re-insulating the house using soybean-based spray foam, installing energy recovery ventilators, a geothermal heating and cooling system, a groundsource heat pump and energy saving lighting, among other energy-efficient improvements. Caledonia are also building an addition to the home.