Archive: July, 2008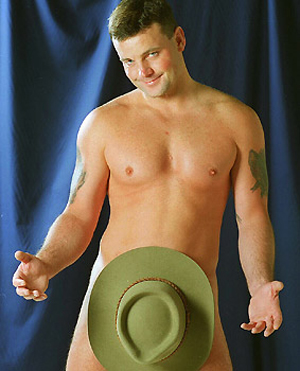 Just two days after NBC 10's Vai Sikahema defeated Jose Canseco by technical knockout in their Atlantic City bout, Damon Feldman's Celebrity Boxing Promotions is already seeking a challenger for its next fight. John Wayne Bobbitt is coming to the area and is ready to fight any non-professional fighter who weighs less than 225 pounds. Feldman's promised $1,000 to the challenger for the Aug. 14 fight in Atlantic City in which the fighters will box for three one-minute rounds with large gloves and headgear. Bobbitt, of course, is famous for having had his penis cut off in 1993 by his then-wife Lorena Bobbitt. After the penis was reattached, Bobbitt used it in the porn films "John Wayne Bobbitt: Uncut" and "John Wayne Bobbitt's Frankenpenis." Interested challengers, who practically have their trash-talk already scripted for them, should apply by e-mail

.

Meanwhile, Feldman says that Canseco wants a rematch with Sikahema, who launched a torrent of blows on the bad boy of baseball right from the opening bell. Canseco said that he'd barely trained for the bout, for which we don't think he was Juiced.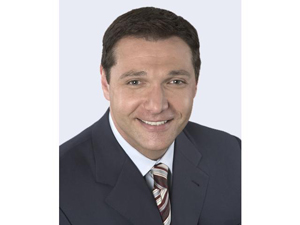 NBC 10's Vince DeMentri picked a good week for vacation. The 4 p.m. anchor was previously scheduled off this week; however, in his absence, the station is figuring out how to handle some type of off-air situation that led to DeMentri's being kept off his scheduled shifts last Thursday and Friday following a meeting with news director Chris Blackman. "He is on vacation," said a station spokeswoman yesterday, declining to comment on what happened last week or on when DeMentri may return to the air. The anchor, who is known to have a hot temper, was suspended for a week in 2006 after nearly coming to blows with meteorologist Glenn "Hurricane" Schwartz.
UPDATE: For the past two Thursdays news trucks have been chasing rumors that Larry Mendte would be making a court appearance and now there are news trucks outside the Lower Merion Police Station in Ardmore where DeMentri is rumored to be turning himself in today in relation to an alleged incident in the parking lot of NBC 10's Bala Cynwyd headquarters. The incident is believed to have involved DeMentri possibly vandalizing reporter/anchor Lori Delgado's car. The anchor had been planning a Jamaican getaway, but sources tell us he did not leave the country and is still in the area. DeMentri and Delgado, who is married, have in the past enjoyed a particularly close friendship. In May 2007 we reported that DeMentri was in the process of a divorce from QVC host wife Pat James DeMentri. Delgado could not immediately be reached for comment and DeMentri has not returned voicemails left on his cell phone. Lower Merion Police have not returned a request for information over a police report which sources tell us was recently filed over the alleged incident. A station spokeswoman this morning declined to comment on whether DeMentri had vandalized Delgado's car.
UPDATE: Lower Merion Township spokeswoman Brenda Viola said this afternoon that she could not say there was not an investigation into an incident in the NBC 10 parking lot, but said if there had been one it would be over and she did not expect DeMentri to either be arrested or turn himself in over the matter. "This is now a non-issue," Viola said. A Lower Merion Police official just told news crews they should leave as there is no story to be found.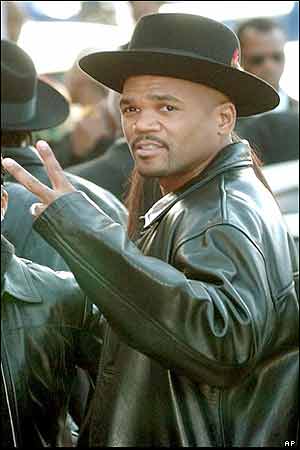 RUN-DMC's Darryl McDaniels and actor/singer Tyrese Gibson will be part of Saturday and Sunday's Charlie Mack Party 4 Peace Celebrity Weekend, organizers have announced. Charlie "Mack" Alston, Will Smith's longtime friend and assistant, is hosting his 12th annual Celebrity Basketball Game and a handful of other events in town over the weekend.

Elton Brand

whom the Sixers have a verbal agreement with, Sixer Lou Williams and other NBA players including Cuttino Mobley, Rasual Butler, Hakim Warrick and Ronald "Flip" Murray will participate, and Indianapolis Colts' tackle Raheem Brock will try to hold it down on the court too.The game will be held at Temple's Liacouras Center at 7 p.m. Sunday. For a full schedule visit CharlieMackCelebrityWeekend.com or call 267-312-6643.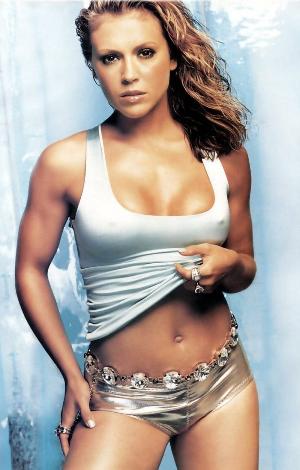 You can buy Alyssa Milano's clothes at Thursday's Phillies game. Not so fast, pervs, not her clothes, but her clothing line. TOUCH by Alyssa Milano. The "Charmed" one will be at the Majestic Clubhouse Store at Citizens Bank Park Thursday selling her MLB-licensed fashion line for female sports fans. The "Who's the Boss" star and former "Melrose Place" actress will greet fans who purchase her wares between 12:15 to 1:15 Thursday afternoon before the Phillies take on the Cardinals. Of course you need a ticket to the game to get to the Majestic Clubhouse Store where the "Poison Ivy II" hottie will be stationed.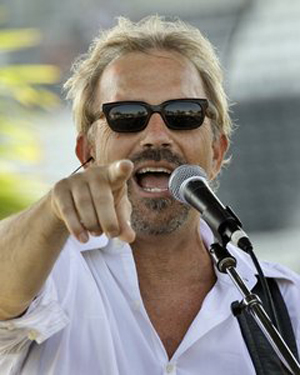 Kevin Costner, whose indie comedy "Swing Vote" opens next month, will make two appearances in Atlantic City. On Aug. 1, Costner and his country-rock band, Modern West, are playing at House of Blues. The next night he'll appear at Caesars Circus Maximus Theater to talk about his movies, which include "The Untouchables," "The Bodyguard," "Field of Dreams" and in recent years, "The Upside of Anger." Tickets for the concert are $29 and $32, and for the movie lecture $30-$50. Both events are on sale now through Ticketmaster.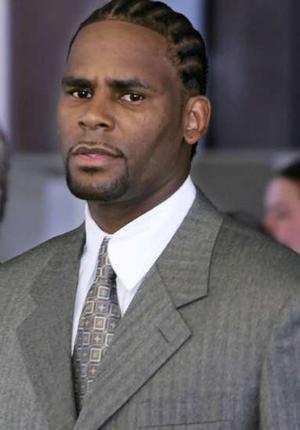 R. Kelly partied late night Saturday at G (111 S. 17th), where the R&B star, recently cleared of child-porn charges, showed up with an entourage of eight, including a spiritual adviser, and sat in the club's Mogul Room, inside a bank vault. Kelly also worked the crowd and invited people into the Mogul Room to party with him and his crew.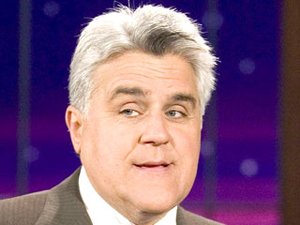 Car collector Jay Leno got to test drive a couple of classics at the new Simeone Foundation Museum (6825 Norwitch) of antique race cars while visiting Saturday. The Southwest Philly destination contains one of the world's greatest collections of racing sports cars and Leno, who on Saturday played Caesars in Atlantic City, showed up with wife Mavis and filmed a bit about the museum for his Web site. Not everyone is allowed to take the classic cars for a spin, but the "Tonight Show" host got behind the wheel of the 1953 Cunningham that won at Sebring, a 1929 duPont that ran at Le Mans and a rare Cobra Daytona Coupe.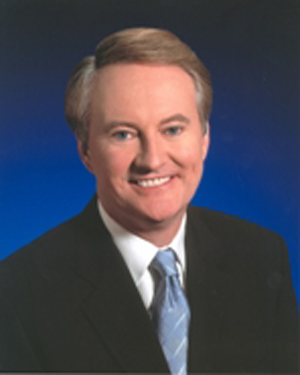 A throng of media are gathered outside the federal court house at 6th and Market streets following up on a tip that axed CBS3 anchor

Larry Mendte

will be making a court appearance today related to the federal investigation over whether he hacked into former colleague

Alycia Lane

's e-mails. Last week another congregation of press assembled outside the courthouse over a similar tip, and while we're not sure there's anything to today's hullaballoo, we are certain Mendte is media-savvy enough to capitalize on a slow holiday weekend if he knew he would make headlines. Mendte, his attorney

Michael Schwartz

and the federal prosecutor assigned to his case did not return requests for comment this morning.

UPDATE: It's 9:32 AM and we can tell you this is a false alarm. We hope the pack of press are reading this post.