Archive: November, 2011
Bucks County sex toys saleswoman Melissa Kraut crashed Regis Philbin's exclusive retirement party Thursday night at Valbella in Manhattan.
Kraut, who hosts independent romance enhancement parties for women through her company SlumberPartiesByMelissa.com, strolled right into the party and met and took pictures taken with Regis and his "Live with Regis and Kelly" co-host, South Jersey native, Kelly Ripa, Kathie Lee Gifford, Barbara Walters and Tony Bennett.
Kraut was seen several years ago on ABC's "Wife Swap." She has since gotten divorced.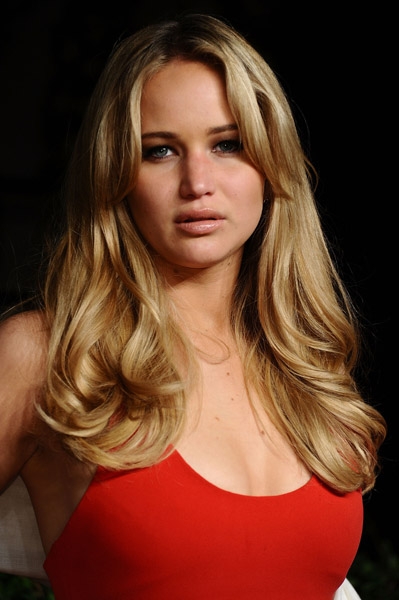 Enough about the "Sexiest Man Alive," Bradley Cooper, the even-sexier Jennifer Lawrence is shooting a dance recital scene today with Cooper at the Benjamin Franklin House in Center City.
In the scene, Lawrence's character tricks Cooper's into training for a dance recital for people with mental illness by telling him it's a dance competition.
Chris Tucker and Julia Stiles are also filming in the building's ballroom today for the movie which is expected to wrap next week.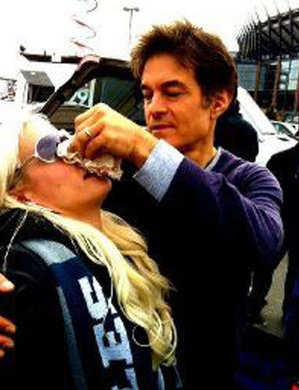 Local singer and former "American Idol" contestant Erika Schiff intended only to sing a little ditty for Dr. Mehmet Oz outside Sunday's Eagles game, but ended up getting treatment from the Delaware-native doc.
Oz helped Schiff stop a severe bloody nose just before Fox 29's John Bolaris, a friend of hers, let her sing to Dr. Oz as part of a live shot from the parking lot, during Fox's broadcast of the game. Oz's show is seen weekdays on Fox.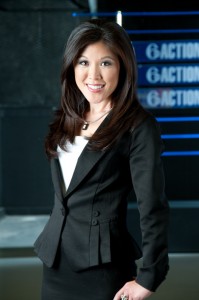 Congratulations are in order for 6ABC consumer-affairs reporter Nydia Han, who should start researching bargain baby buys. The weekend anchor and her husband, Dennis Reilly, an anesthesiologist, are expecting their first child next spring.
Ryan Howard and fiancee Krystle Campbell toured the Bridgette Mayer Gallery (709 Walnut) Thursday night during a preview party for its newly expanded gallery space and its Karmic Abstraction exhibition which opens to the public Tuesday.
The rehabbing Phillies slugger walked with crutches as he and Campbell toured the gallery along with Mayer and boyfriend Dennis Alter, former Advanta CEO, and looked at paintings from a dozen abstract artists including Charles Burwell, Ryan McGinness and Odili Donald Odita — whose painting Electric City, was one of those sold Thursday evening.
Atlanta-based artist Radcliffe Bailey along with actress wife Victoria Rowell, of "Young and the Restless" were in town for the opening parties this weekend.
Foo Fighters drummer Taylor Hawkins and bassist Nate Mendel, formerly of Sunny Day Real Estate, stopped by McGillin's Ole Ale House (1310 Drury) Wednesday night. The Foo Fighters play the Wells Fargo Center with Social Distortion tonight. Hawkins joined a guy singing karaoke and also posed for a picture with a fan in a Foo Fighters shirt whom McGillin's Manager Gaby Gock spotted upstairs and brought downstairs to meet Hawkins and Mendel who sat near the front windows sipping Bud Lights.