Queen Latifah made North Philly's own Denzel Austin Thompson quite the happy urban farmer.
Thompson, you might remember from my column, is the teen who transformed a North Philly lot into an urban garden, teaching local kids how to till. Nick Cannon decided to recognize his efforts with a TeenNick HALO Award that came with a prize including a celeb mentor. Thompson's famous friend is Queen, which she will announce on her show, aptly titled "The Queen Latifah Show," tomorrow at 3 p.m. on CBS3.
"Denzel's the one changing the world right now," Latifah said. "It's in his hands and his generation's hands. I'm really proud of him because when the world gets to see people like him, it shows that his generation is not just about texting all the time or doing a crazy dance. They have gifts and abilities, and they're connecting people in a way that no generation will ever be able to do."
Philly's own Alicia DiMichele and Natalie Guercio will be hanging out with Renee Graziano, Drita D'Avanzo and "Big Ang" on the upcoming season of VH1's "Mob Wives."
DiMichele's appearance was well-known, considering the Daily News' own William Bender investigated the feds' interest in her involvement with hubs, Eddie "Tall Guy" Garofalo. When not being the subject of reality television, DiMichele owns Addiction Boutique, with locations in both Cherry Hill and South Philly.
UPDATE: Ex-"Mob Wife" Karen Gravano was apparently ousted from the show to make way for DiMichele. Gravano's pops, Sammy "The Bull," allegedly orchestrated a hit, ordered by John Gotti, on DiMichele's father-in-law Edward Garafolo Sr. in 1990.
I'm hearing about a new juice spot in Graduate Hospital that will serve cocktail-inspired drinks, sans alcohol, in a backroom lounge-style area. "In contrast to the typical juice bar at the back of the health food store, !Juice! will offer a hip lounge atmosphere for people who want to see and be seen," owner Freda Kantermann said.
!Juice! will take over the former 2241 Gray's Ferry Ave., the former home of Betty's Speakeasy on Nov. 16. Kantermann hired Amanda Juner of Jet Wine Bar (1525 South St.) to make up some of the mocktails. Light food options will be available soon.
Stop by Saturday for 50 percent off all juices.
Congrats to 6ABC sports reporter, and expert home run hitter, Jamie Apody who announced tonight that she and husband Paul Coleman are expecting their second son together. The soon-to-be baby will join 16-month-old Tanner.
No word on the new name, but 6 anchor Rick Williams joked that Richard is always a fantastic choice for a moniker.
"Paul and I are so thrilled to be welcoming another little boy!" Apody told me. "Becoming parents last year and watching Tanner grow has been the most magical journey for us, and we just can't WAIT to give him a little brother!"
Questlove will pull television double duty on Friday, appearing on his regular gig on "Late Night With Jimmy Fallon," and adding "Say Yes to the Dress" to the mix. The episode airs on TLC at 9 p.m.
Questo will join his sister, fellow Philly musician Donn T, as she looks for a dress at the famous Kleinfeld Bridal.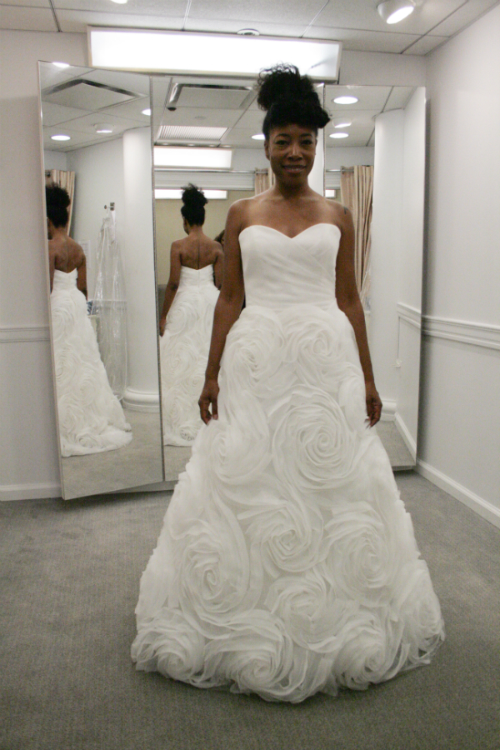 Page Six's Richard Johnson got ahold of Julius Erving upcoming memoir, Dr. J.
The excerpt he got is quite the doozy.
In the autobiography, Erving writes about the affair he had with sportswriter Stephanie Stevenson. Their union begat tennis star Alexandra Stevenson.
Phillies second baseman Chase Utley and philanthropist wife Jen are moving on from their Center City condo at the Ayer, a gorgeous building on Washington Square with a gold, ornate door. The penthouse place is three floors, including arched windows, walk-in closets, a wine storage unit and two guest rooms. Fancy!
The Utleys bought the condo in 2008 for $4.19 million.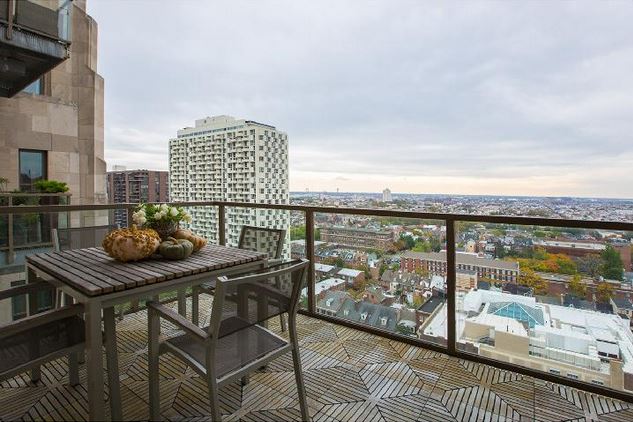 The Daily News' own Dave Maialetti was named one of the "10 Instagram Photographers You Should Follow" by Forbes magazine. And with good reason. Not only is Maialetti an excellent photojournalist for the two papers, but he has a keen eye for street photography as well, capturing often glazed over moments in Philly life.
"Whether he is photographing the NFL's Philadelphia Eagles on Lincoln Financial Field or anonymous citizens along unnamed urban streets, Maialetti's lens shows great affection for the people and architecture of the City of Brotherly Love," writer Amadou Diallo wrote about Maialetti's work.
Check out Maialetti's feed at @Maialetti and follow him to see more of his work.