Longtime weekend anchor Rob Jennings is retiring from 6abc after 36 years at the starion.
His last newscast is scheduled for July 31.
Jennings said that he and his wife Karen, a former news anchor herself, wanted to retire to their home in southwest Florida while they still had time to enjoy it.
The South Beach club operator who orchestrated the "bar girls" scheme that fleeced former Philadelphia weatherman John Bolaris out of $43,000 and eventually cost him his job was sentenced to 12 years in prison today.
According the MIami Herald, operator Albert Takhalov cried as he was sentenced.
Also sentenced today were Isaac Feldman, an investor in two of the clubs implicated in the "bar girls" ring, who received eight years, and Stanislav Pavlenko, will be sentenced later this month.
"It's Always Sunny in Philadelphia" mastermind Rob McElhenney tweeted a photo confirming that "Game of Thrones" head honchos D.B. Weiss and David Benioff, announcing that the writing duio penned an episode of the long-running comedy for its upcoming season.
"Game of Thrones" is clearly very different than "It's Always Sunny," which will premiere its ninth season on the newly-created FXX channel in the fall. Here's hoping for a Tyrion Lannister-fuelled makeover of Paddy's Pub, or at least a Charlie-Hodor bromance.
McElhenney is a big "Game of Thrones" fan, recently interviewing the cast of the HBO megahit at an event sponsored by the Academy of Television Arts & Sciences in Hollywood.
A woman is suing Eagles running back LeSean McCoy, his bodyguard and Premier Luxury Rentals in the Court of Common Pleas.
The plaintiff, who goes by the name "Mary Roe" in the suit, claims on Dec. 18, 2012, McCoy's publicist invited her along with 14 other women to a party at a New York City nightclub, transported by a Premier Luxury Rentals party bus.
The complaint states McCoy allegedly started spraying guests with water. When Mary Roe protested, McCoy instructed his bodyguard, "Big John," to "get her."
Comedian Amy Schumer discussed Philly men with David Letterman last night, saying that our boys are both "meatheads" and looks-obsessed.
"Those Philly guys, they'll beat you to death with a sack of batteries but they get their eyebrows waxed," Schumer says, after telling a nice little anecdote about a Phillies-Mets game. Um, I don't know how many Philly guys she's met but I don't think we're hanging in the same social circles.
Then again, she is a Mets fan, so how can you trust her?
On the season finale of CBS' "How I Met Your Mother," viewers were finally shown the face of the woman Ted Mosby (Josh Radnor) has been talking about for eight frickin' seasons.
She is Cherry Hill's own Cristin Miloti!
Milioti is a Cherry Hill High School East alum, graduating in 2003. Milioti's credits include "30 Rock," "The Good Wife," "Nurse Jackie" and her Tony-nominated role in "Once," based on the 2006 romantic weepy, where she played the main character of The Girl. She lost out to Audra McDonald in "Gershwin's Porgy and Bess," who if you're going to lose out to anyone, that's a good person to lose to.
"Parks and Recreation" VIP Nick Offerman is coming to the Tower Theater September 3, presented by WMMR's Preston and Steve. Tickets are $34.50 and go onsale May 17.
In previous live outtings, Offerman has riffed on his character, Ron Swanson, a meat-loving libertarian who hates Big Government, yet chooses to work in it (if only to take it down from the inside). He also love breakfast, brunettes and wood-working of any kind. Unlike "Parks and Rec's" Aziz Ansari, who recently filmed a comedy special at the Merriam last month, Offerman doesn't have roots as a stand-up. Pre-"Parks," he stuck to the theater, including working with Chicago's respected Steppenwolf Theatre Company.
Megan Mullally (that would "Will & Grace's" Karen), will serve as Offerman's supporting act, with her band Nancy & Beth, with Stephanie Hunt.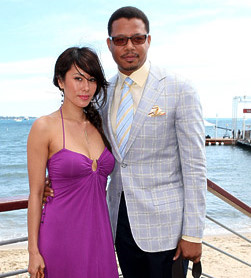 Lafayette Hill resident Terrence Howard is officially a single man after settling his divorce with Michelle Ghent. The settlement, obtained by TMZ, shows that Howard came out on top. He'll retain both houses in PA and his 25 bank accounts.
Ghent gets about $5,800 in spousal support per month for the next three years, a sum TMZ points out is not all that much considering the wealth of the "Red Tails" star.
Ghent and Howard started divorce proceedings in 2011, a scant year after they were married, with Ghent accusing Howard of domestic abuse, while Howard claimed Ghent was a racist.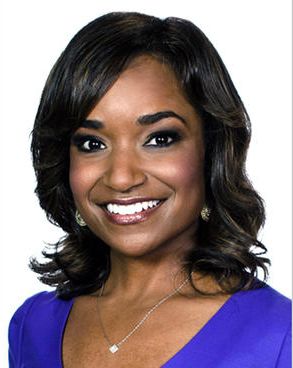 NBC10 anchor and reporter Lori Wilson is leaving for her homestate of Indiana, where she'll anchor CBS-affialiated WISH-TV's "24-Hour News 8 at 5PM." She'll also report for their 11 p.m. newscast. WISH-TV serves central Indiana, including Indianapolis.
Wilson has been with NBC10 since 2005 when she joined as a general assignment reporter. She also spent four years co-hosting "The 10! Show."
Wilson is originally from Columbus, Indiana and received her BA from Indiana University. "After almost 16 years covering news in other cities, I feel truly blessed to have the opportunity to work in my hometown, for the station I grew up watching," Wilson told WISH-TV.
View more videos at: http://nbcphiladelphia.com.
Wrestler Rowdy Roddy Piper will be at the 25th anniversary screening of the 1988 cult classic "They Live," courtesy for this summer's Awesome Fest presented by Parx Casino, I've learned exclusively.
The John Carpenter sci-fi flick willl screen Sunday, July 21 at the Trocadero. Prices haven't been officially announced yet, but founder and artistic director Josh Goldbloom assured me that there will be various meet-and-greet packages at low prices so wrestling fans can get to chat it up with Piper.
For those painfully unaware, "They Live" features Piper as a drifer named Nada who discovers a pair of sunglasses. When he puts on the shades, Nada finds that the rich and powerful of Los Angeles are actually an alien race. He embarks on a violent spree in order to rid the city of the evil aliens, saving humanity.