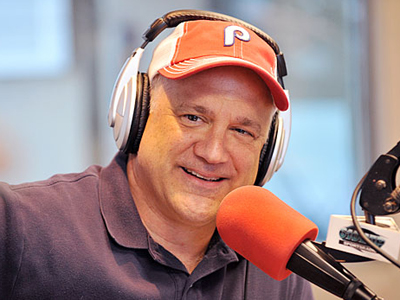 WIP host Glen Macnow just left his afternoon hosting stint along with Anthony Gargano, citing a contract dispute for his early departure. Macnow's contract is up at the end of the year and he's currently in negotiations.
I reached out to Macnow via e-mail:
"As I said on the air, my contract with WIP is finishing up. WIP management and I have agreed that I should take some time off the air until my contract situation at the station is resolved. I just finished my 20th year at the station. Just let me say that I've cherished the opportunity to work with three great partners in Jody McDonald, Ray Didinger and Anthony Gargano. I love the people at WIP and I particularly love the Philadelphia fans I get to talk with every day. I hope to continue talking with them."
Lafayette Hill's Terrence Howard, who is currently starring in "The Best Man Holiday," tied the knot with his gal pal, a Canadian woman named Miranda, According to Radar, the couple have only been dating for one month.
Canuck Miranda may have wanted to look into Howard's past relationships. This is his fourth walk down the aisle and he hasn't been so nice to previous lady friends. Philly Mag's Victor Fiorillo documented Howard's local accusations of assault over the summer
Get ready for your close-up (again), Delco. "Silver Linings Playbook" might become a TV show.
At least that's what mega movie producer Harvey Weinstein thinks. In a recent New York Times piece about his movie production company, the Weinstein Company, expanding into TV, Weinstein named-checked "Silver Linings Playbook" as a possible television option. Presumably, the show will take place after the events of the film.
Based on Matthew Quick's eponymous debut novel, the Philly-shot "Silver Linings Playbook" focused on bipolar, mega-Eagles fan Pat Solitano, navigating life after he's released from a mental institution. The film netted eight Oscar nominations, including a win for A-list It Girl Jennifer Lawrence, and boost of acting legitimacy for Rydal-raised Bradley Cooper.
Must watch: "Good Day Philadelphia's" Mike Jerrick stepped in for a sick Karen Hepp to perform Jennifer Beal's iconic dance from classic '80s jam "Flashdance." Co-host Sheinelle Jones tweeted the end of the show was must-watch so I tuned in. And she was right.
It was all in preparation for "Flashdance: The Musical" playing at the Academy of Music through Nov. 24.
Here's Jennifer:
Philadelphia News, Weather and Sports from WTXF FOX 29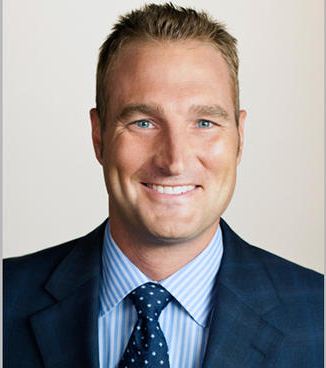 Big things are afoot at Comcast SportsNet and NBC10. It was announced today to staffers at both stations that starting in January, CSN would provide complete sports reports for NBC10's sportscasts.
What does that mean for on air personalities? I hear that sports reporter John Clark has been offered a position in the new world order. Vai Sikahema (who has been transitioning to anchor status as of late) will still cover the Olympics in Sochi for NBC10, but some of his coverage will also appear on CSN.
When I asked about whether jobs will be lost at either station, reps from both said that logisitics were still being figured out.
How can you not love this photo of Kanye West and fiancee/mother of his child Kim Kardashian dining at the Wendy's on 15th and Chestnut last night?
Instagram user boogasuga snapped the above pic, featuring 'Ye chowing down, while Kim, who has made a big to-do of her recent post-baby weight loss checks her phone.
West brings his Yeezus tour to the Wells Fargo Center tonight. Tickets are still available.
So, on Tuesday's "LIVE with Kelly and Michael," host Michael Strahan talked about a 1999 game he played against the Doug Pederson-led Eagles in which he intercepted a pass and ran the ball in to the end zone for a touchdown. In spectacular fashion, Strahan celebrated wtih a Ricky Martin-style pose.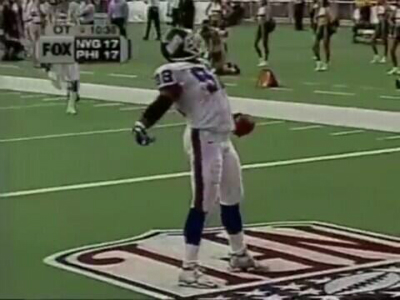 On today's show, producers tracked down a clip of the game with Strahan's celebration. Cute, right?
Check out this fun, little connection of Philly celebs.
Last night, Philly's reigning songstress, Jill Scott, tweeted that she used to work with Maggie Siff, who plays Tara on FX's "Sons of Anarchy":
Really happy for Maggie Siff on @SonsofAnarchy. I used to be her costume mistress when I did my acting apprenticeship @ArdenTheatreCo . ����

— ⭐Jill Scott⭐ (@missjillscott) November 13, 2013