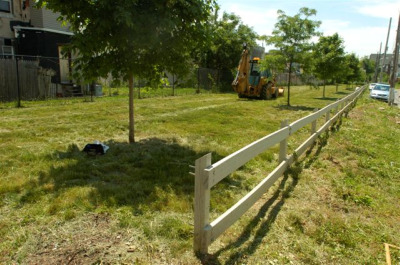 Nilda Ruiz, standing at a park in her East North Philadelphia neighborhood, can't stop smiling.
Born and raised in the area, sometimes even she can't believe the transformation, much of which has been painted green.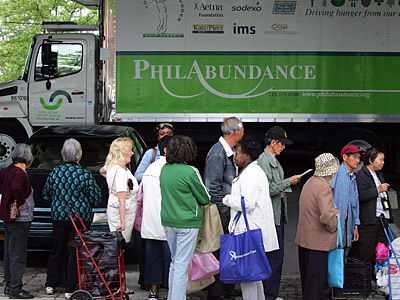 A program in South Philadelphia that, in 11 weeks, has given more than 50,000 pounds of frozen meat and dairy products to anyone in need from around the region is shutting down, a victim of its overwhelming success.

As hundreds of people lined up Monday afternoon for the weekly Philabundance food giveaway at Front and Dickinson Streets beneath I-95, they were handed a flyer announcing the program's abrupt end until at least September.

"When I saw that letter today, saying they were going cut it out, I said, "Oh, no," said Mary Seddler, 55, a part-time caregiver from Darby Borough. "This was really helping me. I am shocked."
When James Cranchall reflects on his Army years in Europe during World War II, he speaks with pride.
Cranchall, 88, of Germantown, who was in Belgium in the Battle of the Bulge and later was wounded by a land mine in Pilzen, Czechoslovakia in 1945, said, "When you remember things like that it gives you a bit of excitement. You can't help it."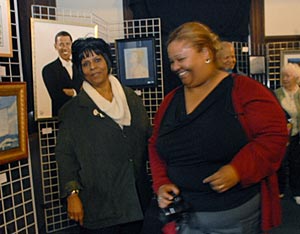 Mary Lowenthal Ferrer, has held many titles in her 86 years: actress on Broadway and in Hollywood, writer and public relations specialist. But the one title she has held since childhood is artist.
Ferrer, a retiree who lives in Northeast Philadelphia, was among more than 50 senior artists at a reception and art exhibit Tuesday at the Rotunda at 40th and Market Street to honor senior artists.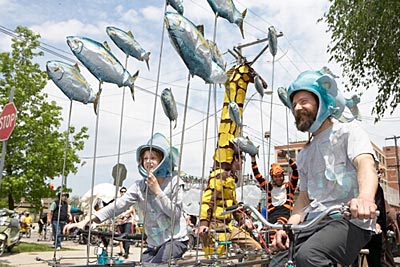 For teams in an annual competition in Kensington, it does little justice to call their vehicles bicycles.
The four-mile Kensington Kinetic Derby through the neighborhood's streets Saturday, May, 22, is part art exhibit, part race, part community pride - and a whole lot of fun.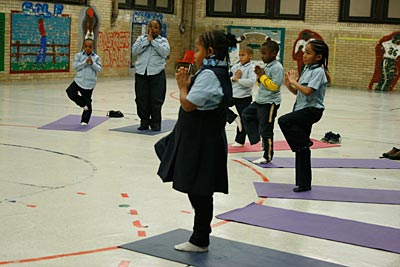 Aiming to introduce youngsters and adults to the benefits of yoga, a nonprofit organization is taking the discipline to a North Philadelphia community center.
The After School Activities Partnership (ASAP) will host its second annual Community Yoga Night from 5 p.m. 7 p.m. Wednesday at the Honickman Learning Center at 1936 N. Judson Street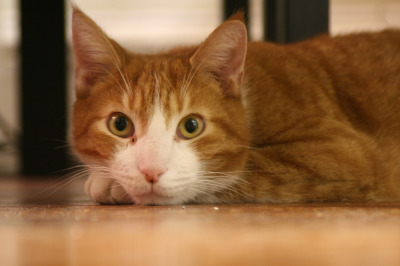 With the opening of a new facility in the Grays Ferry section, a nonprofit group is making progress in the effort to control the number of stray and unwanted dogs and cats in Philadelphia.
Close to 600 dogs and cats have been spayed or neutered at low cost at The Philadelphia Animal Welfare Society's new clinic at 2900 Grays Ferry since it opened on March 22, officials said.
Baseball is a great pastime but to some children, from as far away as Nicaragua to as close as our own city of Philadelphia, finding access to a bat and ball is nearly immpossible.
Pitch In For Baseball, a non-profit committed to spreading baseball through equipment donations gives children a chance to get in the game.
Started in 2005 by founder and Executive Director David Rhode, PIFB has recently donated its 100,000th piece of equipment and with it has brought back sportsmanship and teamwork to more than 250 communities in the United States and 65 countries around the world from Iraq to Philadelphia said Angela C. Marcantonini, program director of Pitch In For Baseball.
Tomorrow, Philadelphia's Strawberry Mansion Athletic Association will open the doors to a large expansion of the Strawberry Mansion Tee Ball program. The expansion was made possible because of donations from PIFB.
Marcantonini said it is amazing to see the smiles and excitement on the faces of the children, some of whom are picking up a ball or bat for the first time.
"With budget cuts everywhere, we provide equipment to the schools and teams where they simply cannot afford to buy it," said.
PIFB has also provided baseball equipment to five Philadelphia High Schools--University City, Mastbaum, Olney West, Bok Tech and South Philadelphia, board member of PIFB Arthur Pincus said.
Elisa Lala