To replace the barren land near Temple University's rail station in East North Philadelphia, the mayor recently announced plans to convert the space at 9th and Norris Streets into something useful. On the ground floor will be community and retail space, perhaps a dry cleaners, coffee shop, and some of the comforts that make the morning commute productive. Above the development, 164 rental apartments, with a portion set aside as affordable housing units. Says Nutter: "This environmentally sustainable transit village will build on the area's existing assets to transform the neighborhood in a safer, more livable community." The pricetag: about $50 million. Revitalization doesn't come cheap.
Standing in his Southwest Philly neighborhood yesterday afternoon, at the corner of 54th Street and Kingsessing Avenue, Paul "Earthquake" Moore removed a pile of limp stuffed animals around a traffic pole.
He then went to Cobbs Creek Parkway and Greenway Avenue and removed a wilted balloon tied to a tree, and below it, the broken candles littering the ground.
What can you get for a dollar in these tough economic times? If you're in University City on Thursday, on Baltimore Avenue from 43d Street to 50th Street, a lot more than you might think. How about a yoga lesson for an hour and a half? Perhaps a preview of a fall theater performance, a scoop of ice cream, a salad or a sandwich?

On Thursday, from 5:30 to 8:30 p.m., join the Baltimore Avenue Dollar Stroll, a promotion organized by University City District, a nonprofit community improvement group featuring about 15 restaurants and shops.

"The idea is to draw traffic to Baltimore Avenue restaurants and retail locations, to hopefully increase sales during typically slower periods," said Lori Klein Brennan, a spokeswoman for University City District, noting that university students are on summer break and some area residents are taking vacations.

At Studio 34 Yoga Healing Arts, at 4522 Baltimore Ave., customers can get a 90 minute yoga lesson for a buck. Jason Schoen, manager of the studio, said the regular price for such a lesson is $10. "We're, like, the best deal in town. At other studios you can pay $14 to $18 per class," Schoen said. "It's a good deal. We have a huge studio and there is no chance of people being turned away or anything like that. We can accommodate about 80 people."

In the 4700 block of Baltimore Avenue, Curio Theatre Company is offering previews of its fall performances for just a buck. In the same block, at Dahlak, an Eritrean restaurant serving Ethiopian foods, a buck will buy finger foods or a salad.

Brennan said the Baltimore Avenue Dollar Stroll will be held Thursday and on July 8 and August 12. For more information visit www.universitycity.org or call 215-243-0555.
In a fund-raising effort, Girard College is urging people to walk through the high stone wall that surrounds the school's 43-acre campus in North Philadelphia.

The private boarding school at 2101 South College Ave. will host a walk-a-thon entitled "Walk Through a Wall for Girard" on Sunday at 9 a.m. The walk-a-thon will take place around the outside of the wall and on the campus.
"We're doing this to help cover our expenses of providing our students with a full scholarship," said Autumn Adkins Graves, president of the school for children in grades 1-12. She said the school provides its 603 students with meals, uniforms, books and all other needs on campus.

"We provide everything because all of our students come from families struggling with issues of poverty," said Graves, noting the weakened ecomony. Declining to say what it costs to send a student to the school, Graves said the costs are "in the same range as other boarding schools."

Graves said goal was to raise about $50,000 and that pledges have been received from 150 people for about $40,000. She said the the majority of the school's budget comes from the estate of Stephen Girard, the businessman who founded the school.

"Historically the school has been very much kind of behind the walI," Graves said. "I have been making a lot of efforts to get the community more involved in our school and having people come through these walls. I also wanted the kids to get involved in fund-raising in the community as well as for people to see that this is really a school for Philadelphia," Graves said.

Malik Ray, 17, a junior from South Philadelphia who has been at Girard College since fourth grade, said, "I think it's really important for the students to be involved in the planning and actually walk. It's important for the students to know about giving back for what we're receiving."

For more information about the walk-a-thon, call 215-787-2600 or visit www.girardcollege.org.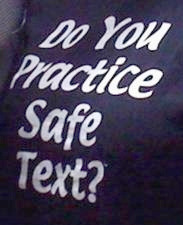 It began when Juanita Duckett's good friend Hennie was banged up in a car accident.
Hennie Sullivan was sitting in a parked car, after a friend dropped her off in front of her West Oak Lane home, when another car slammed into theirs. On the sidewalk, car metal twisted, Sullivan and her friend shaken and bruised, the driver admitted: "I didn't even see you." "Well, it's hard to see since you were on the phone," a neighbor had yelled.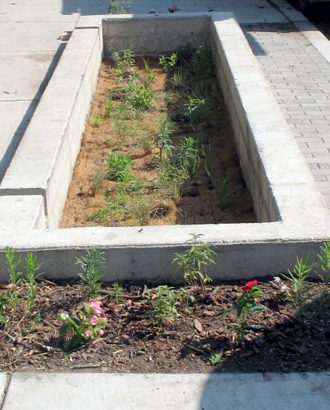 Standing by the rose bushes of Columbus Square Garden yesterday, a band of neighbors unveiled a city first: stormwater planters. The coffin-like boxes now line the sidewalk along 13th Street between Wharton and Reed in South Philly to turn rainwater into something more useful.
The neighborhood's evolution to go green morphed into a hard fought battle, said Ilene Wilder, president of the Columbus Square Park Advisory Council, whose list of things to do includes turning the garden into "the park of the future." Such efforts pitted tree-hugging transplants like Wilder (she moved to the area from Chicago six years ago) against some long-time residents. (See this City Paper article)
But yesterday victory was in the air.
With a six-figure donation from First Niagara Bank, the city has reached its goal of opening all of its pools this summer.
Officials of First Niagara, headquartered in upstate NY, which recently opened branches in the Philadelphia region, presented the city with a check this morning for $400,000 at a confetti-filled press conference held at Sacks Pool on the 400 block of Washington Avenue.
It is the largest donation the city has received toward its Splash and Summer Fund, a fundraising campaign launched last year to keep more city pools open.
Students from a Delaware County high school club are using 40 refurbished laptop computers to make a connection with children at four elementary schools in West Philadelphia.
Four members of the Radnor High School MAR (Microsoft Authorized Refurbishers) on Wednesday delivered the computers to Lewis C. Cassidy Academics Plus School at 65th Street and Lansdowne Avenue to the delight of a handful of students in the school's library. The computers had been used at Radnor Middle and were being discarded, said Brian Garber, 18, a junior and founder of the 10-member chapter of the Radnor High School MAR.