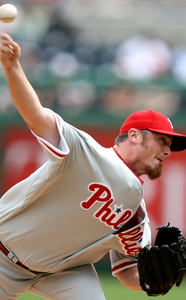 Brett Myers is lost.
He can't seem to break 89 mph with his fastball, which is a shock for somebody who always has been able to throw much harder. So he has abandoned his fastball early in games and has tried to fool hitters with his cutter and other offspeed pitches. It hasn't worked. He is 2-2 with a 5.11 ERA after six starts this season.
Charlie Manuel and Rich Dubee are concerned.
Dubee sounds even more frustrated.