"We have an excellent offensive team." - Pat Burrell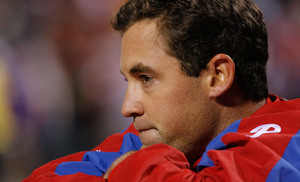 How to look at the Phillies' offense?
It's second in the National League in scoring? Or it has been shutout six times?
It's an offense with a tremendous track record and should turn around? Or it has been in a slump for a month and it's time to worry?