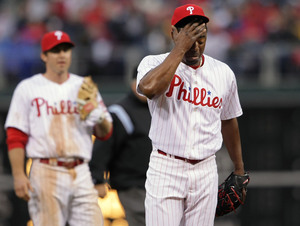 The concerns Charlie Manuel had about his team showed up immediately in 2008.
Oh, that pitching.
Brett Myers didn't have his best. Ryan Madson and Tom Gordon didn't have theirs, either. So another comeback from the Phillies offense was wasted in yesterday's 11-6 loss to the Nationals at Citizens Bank Park.
"We had those days last year, and we've bounced back," Manuel said.