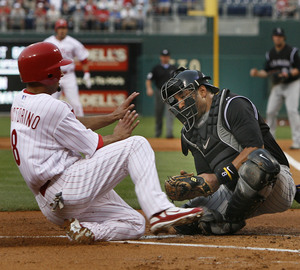 It looked like the Phillies might put up another 20-spot on the Colorado Rockies after they scored seven runs in the first two innings last night in a 7-4 victory.
But then they cooled.
Slackers.
"I was looking forward to getting to 10," Jimmy Rollins said. "But more importantly, we held on and got the win."