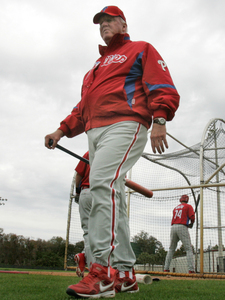 The games are meaningless.
Seriously, they are.
But there also comes a time when a manager wants to see some positive results. Charlie Manuel has reached that point after he watched the Braves thump the Phillies today at Bright House Field, 9-1. The Phillies dropped to 5-11-1 in Grapefruit League play. They're tied with the Blue Jays for the worst record in Florida.
Charlie?