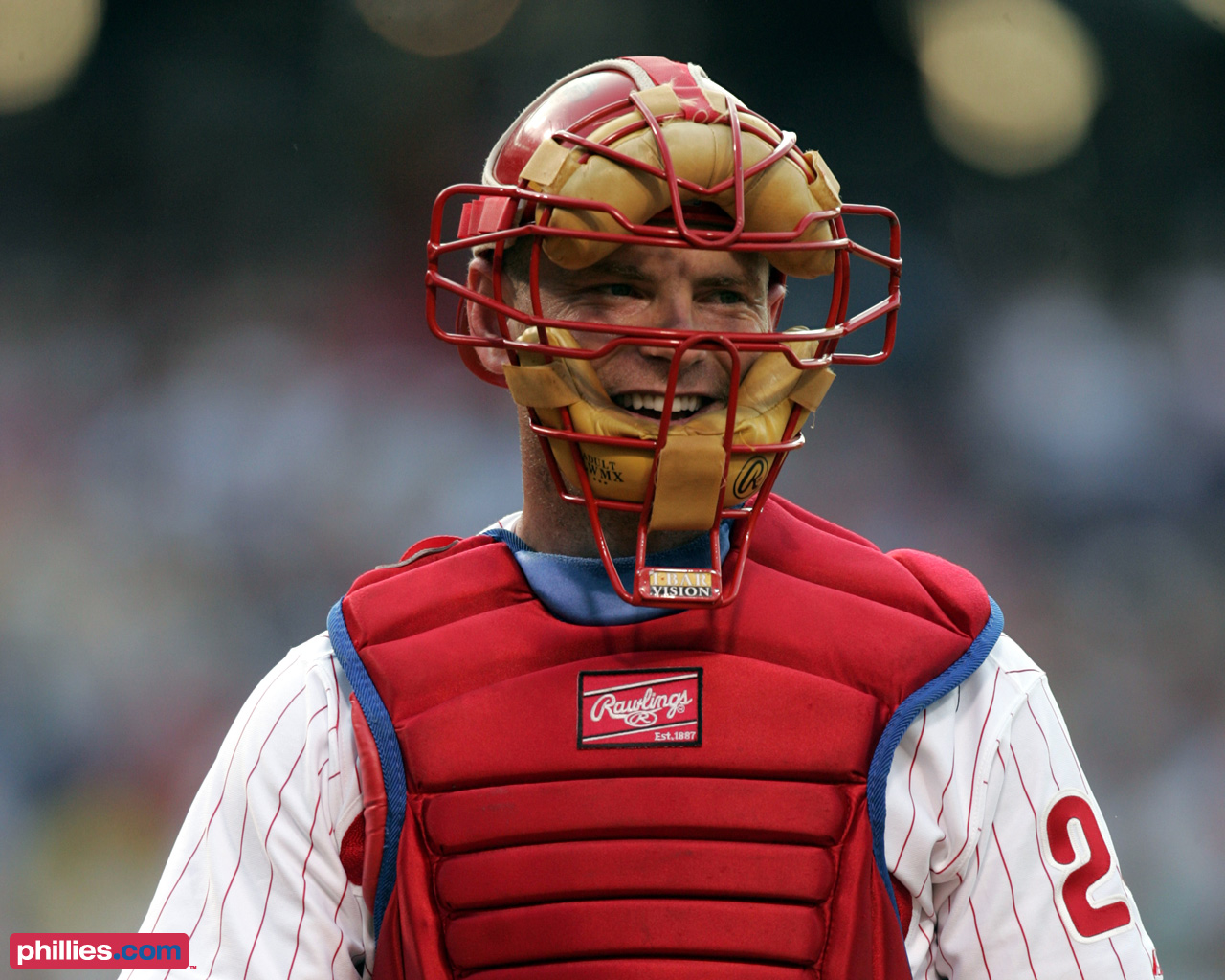 Mike Lieberthal spent 13 of his 14 seasons in the major leagues with the Phillies.
He announced his retirement after the 2007 season with the Los Angeles Dodgers, but he officially will retire as a member of the Phillies on June 1, meaning he will sign a one-day contract with the team. Doug Glanville did the same thing in 2005.
Lieberthal holds the franchise record for most games caught at 1,139.
He's one of the all-time good guys, too.
"Philadelphia has always been a second home to me, so I'm really looking forward to this," Lieberthal said in a statement. "I spent half my life there and still follow the team closely on television."
In his 13 seasons with the Phillies (1994-2006), Lieberthal hit .275 with 150 home runs and 609 RBIs in 1,174 games.
*
Phillies broadcasters Harry Kalas, Scott Franzke, Larry Andersen, Gary Matthews, Chris Wheeler and Tom McCarthy will be signing autographs, taking photos and accepting donations to help PAWS save the lives of Philadelphia's homeless, abandoned, and unwanted animals from 12:30 to 2 p.m. on May 3 at the PAWS Adoption Center, 100 N. 2nd Street.
Just bring an item on PAWS' wish list or donate badly needed funds for a chance to win great Phillies prizes, including a pair of tickets to the Phillies vs. Red Sox at Citizens Bank Park [tbd], and autographed memorabilia. Raffle tickets may also be purchased for $5 each.
PAWS' wish list: towels, blankets, fleece blankets, paper towels, bleach, laundry detergent (including He), KMR brand kitten formula, Kong brand dog toys, canned kitten food, cat and kitten toys, new/used dog crates (all sizes), new/used carriers (all sizes).