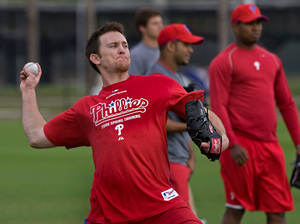 Brad Lidge's fastball sizzled toward home plate this morning at the Carpenter Complex.
Pete LaForest took a hack.
He made contact, but the ball jammed him so badly that the bat snapped in half. The barrel came to rest on the infield dirt between first and second base.
Only the handle remained.