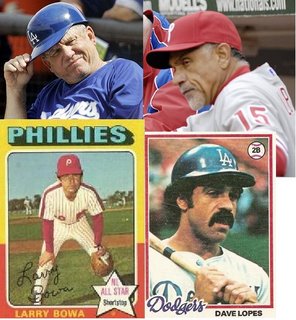 One of the first things I thought about when the Phillies clinched the NLDS on Sunday at Miller Park is Larry Bowa and Davey Lopes.
Hope they're ready for those Black Friday questions.
You know they're coming. The Phillies and Dodgers have played each other in the National League Championship Series in 1977, 1978 and 1983. They open their fourth NLCS together at 8:22 p.m. Thursday at Citizens Bank Park. But Black Friday from the '77 NLCS remains one of the most memorable/worst moments in Phillies history, and so this week and next those stories will be told and retold.
The thing is, the current crop of Phillies couldn't care less about it.