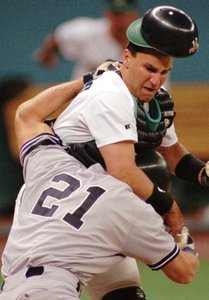 I can't say I knew John Marzano well, but every time I talked with him he couldn't have been nicer to me.
Jim Salisbury knew him better.
He covered him as a player. Salisbury tells some good Marzano stories in appreciation of the man.
"Come on, man, you know where I'm from," Marzano once told Salisbury after an altercation at home plate with Yankees outfielder Paul O'Neill.
Here's what others had to say in Marzano's obituary, which also appeared in today's Inquirer.