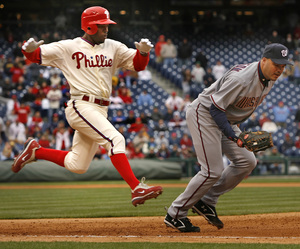 Everybody has seen the highlight of Jimmy Rollins running from first to third on a bunt in the 10th inning in yesterday's 8-7 victory over the Nationals at Citizens Bank Park.
Few players in baseball make that play.
Rollins had to have the speed. He had to have the smarts. He had to have the guts.
The Nationals were impressed.