Game 104: A new reality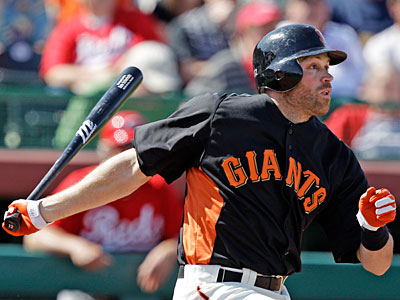 News blogs, sports blogs, entertainment blogs, and more from Philly.com, The Philadelphia Inquirer and the Philadelphia Daily News.
Game 104: A new reality
Matt Gelb, Inquirer Staff Writer
WASHINGTON — Life is different for these Phillies, who are now reduced to playing out the string. With 20 percent of the roster changed in 24 hours, there will be new twists.
Take Wednesday's lineup for example:
1. Jimmy Rollins 6
2. Nate Schierholtz 9
3. Chase Utley 4
4. Ryan Howard 3
5. John Mayberry Jr. 8
6. Domonic Brown 7
7. Kevin Frandsen 5
8. Erik Kratz 2
9. Vance Worley 1
They will face Edwin Jackson, who starts for Washington.
---
Have a question? Send it to Matt Gelb's Mailbag.